Today, when all your customer-facing activities are largely dictated by technology, it is important that you make the best impression.
Your
marketing
, promotional, and corporate communication strategies must thus utilize digital design to give you an edge over competitors.
There are six ways where you can apply digital design to the fullest:
1. Branding & Visual Identity
2. Consistent Messaging
3. Social Media Graphics
4. Professional Presentations
5. Visualize Your Operations
6. The Modern Website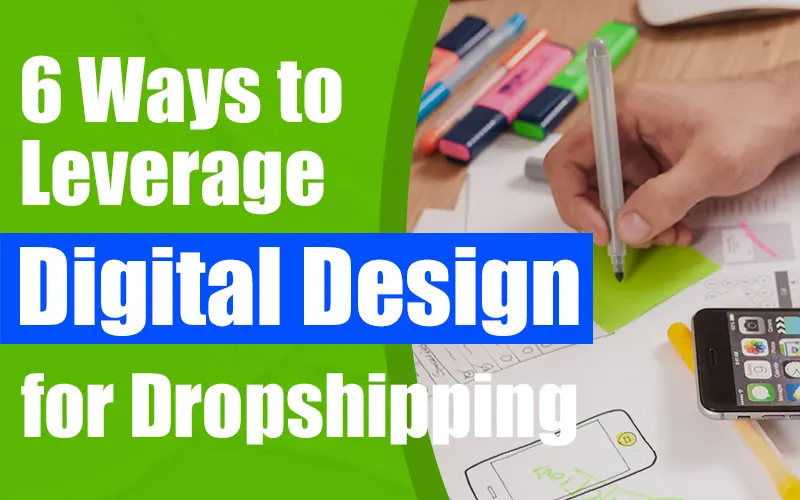 Benefits of Digital Design for Your Business
Digital design refers to a form of visual communication that mainly uses digital devices as medium or interface.
What you relay to your audience in communicating with them are information and messages about your business.
These can be winning products, services, tutorials, guides and anything that can help educate and inform your customers or website visitors.
It is vital that you craft your information so your audience can understand it and have a good user experience no matter what device the info is accessed and read.
This is where digital design comes in. Think of it as graphic design for computer and Web consumption.
The purpose is to get the most visitors in cyberspace. That is where most people are right now – online.
The new frontline for business is on the Internet and digital design gives you an upper hand.
Using Digital Design for Dropshipping
Like any other business, the lifeblood of dropshipping is its customers. Here are ways you can reach out and connect with customers by leveraging digital design.
1. Branding & Visual Identity
Have you ever considered your business as a brand? You should because that's where all your business design considerations will start and revolve.
Your brand reflects your business. In fact, it is the personality of your business.
As such, a brand encompasses all the ideal attributes of your business. These include quality products, professional service, competitive pricing, responsive customer support, and more.
Digital design is there to shape and reinforce your brand. So what are the design elements that are symbolic of your dropshipping business?
Logo – The most recognizable element in your business is your logo. In fact, 75% of consumers identify a brand by its logo. If you're starting out, take careful consideration in determining the colors, imagery, fonts that you will use.
Color – Your corporate colors should evoke your brand. Nearly half of consumers recognize a brand through its signature colors. For easy recognition, stick with just a color or two.
Typography – The style and presentation of text across all your digital media and online platforms must be clear, understandable and attractive. Take note that good typography makes readers more engaged.
Images – Whether illustrations, graphics or pictures, these should all be representative of your brand. Keep in mind – people remember 80% of what they see, 20% of what they read, and 10% of what they hear.
To be clear, branding pertains to the strategy while visual identity refers to the implementation of branding strategies.
For example, part of your branding assets would include your business name, logo, corporate colors, slogan, and fixed set of fonts.
Visual identity is when you use all these brand elements all across your digital platforms (web store, online pages, and social media) as well as physical assets (packaging, publications, printed materials).
One of the most important mechanisms for establishing visual identity is consistency.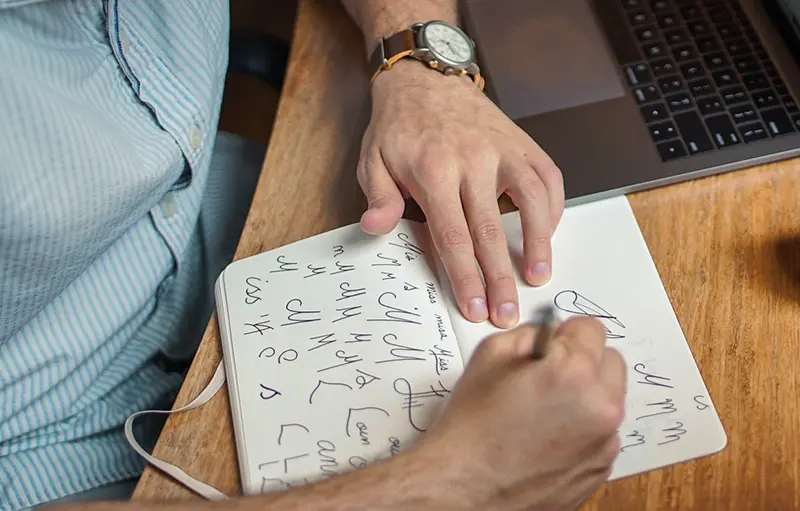 2. Consistent Messaging
Some synonyms of consistency – regularity, constancy, and steadiness – point to a strong and positive character, which your brand should exude.
You should have a consistent brand, and for that a steady messaging of what it is and what it stands for.
But what does brand consistency mean? It is the recurrent use of elements such as:
The brand's tone of voice
Graphic design elements
The slogans used
Use of company values in campaigns
Digital design helps you come up with the above elements, especially graphics and stylized slogans. Design will also determine where to effectively place those elements in your website and other online platforms.
Consistency in your brand messaging results in the following:
Brand recognition – distinguishes your business
Positive impressions – get crucial feedback and good word-of-mouth
Customer trust – gain credibility and loyalty from customers
Rise above the competition – level-up your brand in a competitive industry
Managing your brand is no easy task. However, there are many brand management tools available that can help you. Try out those that specifically measure and determine brand consistency.
3. Social Media Graphics
The arena of online business competition is now focused on social media. Your dropshipping business must not be left behind in this vital area.
What are social media graphics? Those are visuals – images, artwork, icons, illustrations, infographics, etc – that you use for posts, announcements, ads, stories, pins, and tweets on social networking platforms.
All the aforementioned must be effectively designed around your brand and for the particular purpose.
Why is graphic design and visuals important for social media? Here are the top reasons:
It supports brand recognition and awareness.
It provides avenues for consistent messaging across different social platforms.
Posts with images get more engagements, shares, clicks, and retweets.
It helps simplify content – more visuals, less text.
Your social media posts and content will be viewed on various devices. They must thus be designed in such a way as to be readable on different screen sizes.
Moreover, content should also be designed to fit the various image requirements of different social media platforms.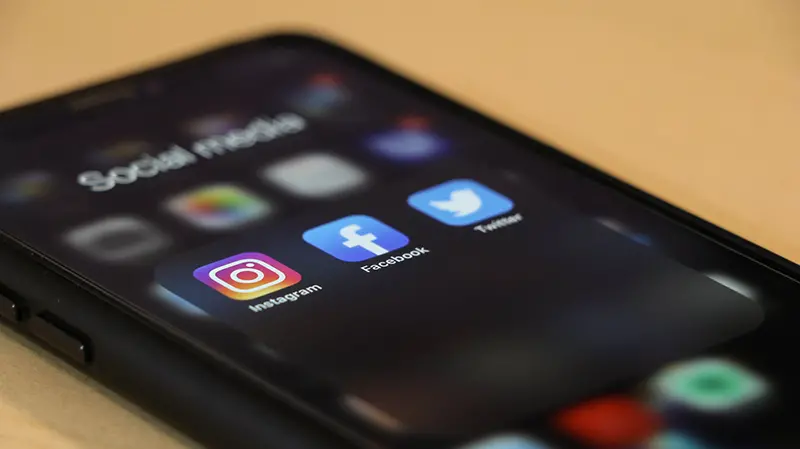 For instance, the dimension of a Facebook cover image is different from that of Twitter and of others. Your social media graphics and other designs will also have different proportions according to the sizes required.
You may think graphic design is not your forte. But have you tried it?
There are several free online image editors and design tools that can help you create social media graphics even without design experience.
There's even a free infographic maker where you can build sophisticated and engaging infographics with no coding and no sweat.
4. Professional Presentations
Presentations are significant components of sales, marketing, and promotional activities.
These are vehicles of information and messaging both for external and internal audiences – your customers and employees.
Presentations today are radically different than they were early on. Now we do it remotely and virtually with one of the most wisely-used presentation tools – slide decks.
When it comes to slides, remember that these will most likely be viewed on the small screens of laptops, tablets, and smartphones.
Here are tips when designing and creating slide presentations:
Stick to one idea, keyword, or message per slide.
Don't stuff each slide with too much graphics; spread them out to multiple slides.
Break the monotony by varying visuals and graphics on each slide.
Choose fonts that are easy to read and make them big and bold.
Avoid large blocks of text – keep them short and concise.
Stick with one text alignment (like flush left) all throughout.
Use contrast (colors, text, and background) to make elements pop out.
Determine your use of graphs and charts as they may not be readable.
The point with slides is to present concise, bite-size information that can easily be understood by your audience. This type of presentation is there to "cut through the noise" and present only the essentials.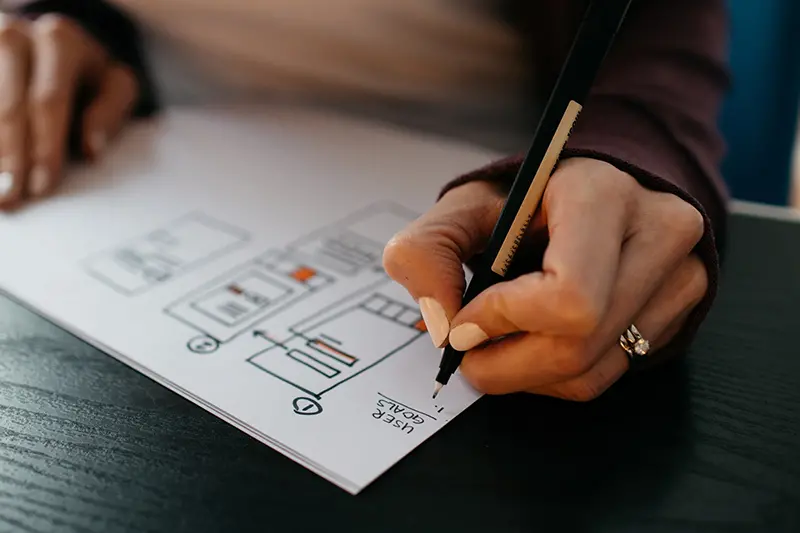 5. Visualize Your Operations
Your dropshipping activities will produce lots of data – operational, financial, marketing, and more.
For your sake and others who will need this data, you need to crunch the numbers and visualize them.
That's a problem with a ready solution – visualize your data. How? Use data visualization and analytics software to simplify figures and run them through a digital design process to give you:
Interactive dashboards
Colorful charts
Dynamic graphs
Infographics
Digital diagrams
Data tables
Some data visualization tools will not only analyze data but also present them in visually-designed formats like those above.
It boils down to having the important metrics and getting insights on how your business is doing.
This way you can assess the many aspects of your dropshipping business without you having to dive into the confusing sea of operational figures.
6. The Modern Website
Your business website should be a showcase of modern digital design. It must entice, engage, and convert visitors. Why?
There are nearly 1.9 billion websites right now, although only 25% are active. These are not all competitors but do realize that e-commerce, where your business belongs, is a very large industry.
You're looking at millions of online stores all competing to get consumer attention. Considering that your profit is largely driven by visitor traffic then you get the point.
Your website, which most likely carries your online store, should rise above the rest. It must get noticed in the vast ocean of fellow sellers. So how do you do that?The best way is to make your store attractive. We're not talking of superficial garnishing meant to "prettify" your site. Go for proven design principles and elements that matter. These include:
Simplicity. Aim for a clean, uncluttered lay-out. Space out your elements. Be generous with white space. Don't include anything unnecessary.
Hierarchy. Proper placement and emphasis of elements matter. Your logo and store name should be big, bold, and bright – the first to be noticed. Then banner your offers (sales, discounts, promos, etc).
Visuals.Showcase your most popular products up front. If space allows, put in pictures or even a short video of satisfied customers and their positive feedback.
Typography.Stylize important titles and text to get reader attention. Apply text contrast in height and color as well as background.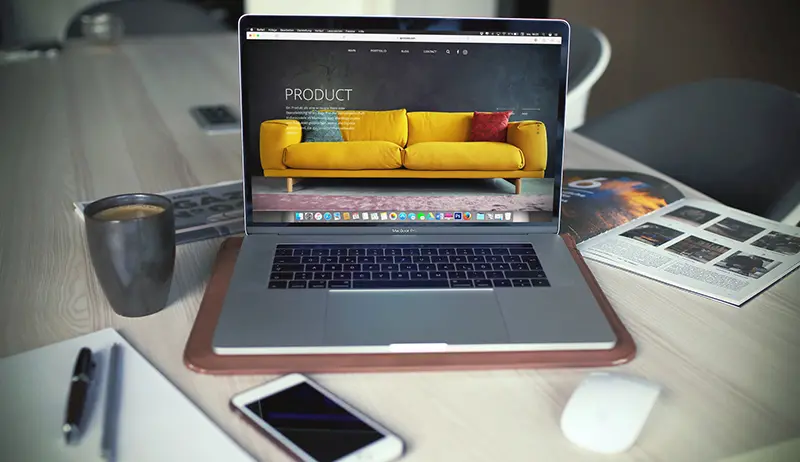 Website design and visuals account for 94% of visitors' first impression. Yes, the crucial first impression counts. Strive to achieve that with your website through thoughtful design.
Also, aim to have a blog on your website. If your business site doubles as your online store, provide a link to a separate blog page.
A blog is where you inform readers of updates not only of your business but also of developments in the e-commerce industry.
For visitors, a blog is a most sought after and much appreciated section of a website.
In Summary
Business in this time of the pandemic is hard. People are locked in. Economies have contracted as many physical stores have been shuttered.
Not surprisingly, the world of e-commerce has largely been unaffected and even experienced phenomenal growth during these times.
Online selling and shopping have thrived. It is in this backdrop that dropshipping finds huge potential. It is a situation that you should take advantage of.
You can do so by taking the digital design route to strengthen your brand and business as well as attract more customers who now opt to buy online.
Likewise, it will help you future-proof your business whether in times of crisis or fair economic conditions.