Did you know that almost 40 percent of users follow brands they like on social media platforms? If you're not using social media for product promotion, now is the time to start.
Not only will you be able to directly promote new products to customers who are already loyal to your brand, but you'll also be able to foster customer relationships and build even more rapport. However, it all depends on how you go about it. No one wants to feel as if your product promotion is too pushy or "salesy" when they're online to relax and unwind.
Read on to learn the top six ways you can gain more audience attention through social media promotion!
1. Analyze Social Media Platforms
Before you even begin your product branding campaign, it's important that you choose the right platform that works for your audience. This doesn't mean choosing the platform with the most followers or even the most engagement because the utility of each channel can be different.
For instance, you may have a Twitter account with high engagement, but it's used to announce events as well as provide customer support. Instagram, on the other hand, has a lot of utility for selling products built into the platform.
You can add product tags to each image so that if someone's interested in a product, all they have to do is click on the link to be taken to a product page. Stories give you the ability to swipe up in order to be sent to an outside link.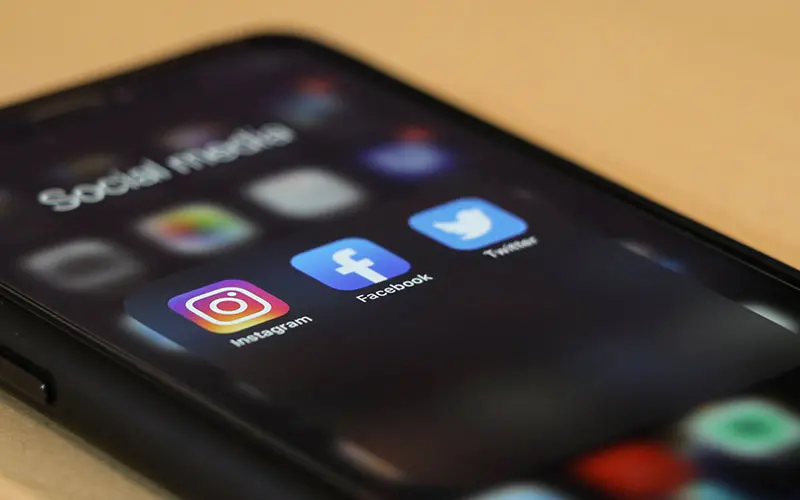 2. Create Compelling Content
The way you present your product on the social media platform of your choice is as important as the product itself. If it's not presented in an engaging way, you won't generate leads as reliably. Here are a few tips to get you started:
Keep Imagery On-Brand
Your social media accounts are still an extension of your brand, so keep the imagery and advertising consistent. Use color palettes that use your brand colors and that represent the products well. This also means a focus on clean lines, captivating composition, and flat-lay product photography.
Lifestyle Imagery
Along with standard product photos, it's also important to create lifestyle photos with your products. Photos with faces receive 38 percent more likes on social media than those without. Along with selling your product, these photos can help with general brand promotion and building more consumer loyalty.
Social media is all about transparency and building relationships. These lifestyle photos can also act as "behind the scene" photos for your brand.
Don't Forget Video
Video is becoming more important than ever for brand promotion now that more people in the world have cell phones capable of streaming high-quality video. TikTok ads also made short-form videos more popular, something that Instagram Reels is trying to emulate.
With this in mind, create snappy, fun videos of your product in action for your social media channels. You can even hire influencers in your sphere or industry to try out your product and record their reactions.
3. Run Contests
Building interest in your new product promotion launch can be more complicated on social media. Users often browse in order to engage with their friends and family or to look at imagery they enjoy–not necessarily to shop. However, you can generate interest without being "salesy" through free giveaways.
These giveaways typically ask people to like a post, follow an account, and tag a friend at a chance to win one of your products. Even if people don't win, they may still be interested in trying out the product after the promotion has ended.
4. Social Proof
Instagram, Facebook, and Pinterest are image-heavy social media platforms, but that doesn't mean you should promote your products alone. Consider creating graphics that showcase customer reviews and testimonials in order to boost your rapport with consumers.
Besides social proof from your users, there are several other kinds you should utilize:
Expert social proof
Celebrity social proof
Wisdom of the crowds social proof
Wisdom of your friends social proof
There are other ways you can showcase social proof besides posts. For instance, provide links to credentials or awards you've received in your bio.
5. Use Paid Ads
If you don't already have an established social media account for selling your products, it may seem difficult to gain traction. With this in mind, we recommend running paid ads. One of the best parts about paid ads through Facebook, Instagram, Pinterest, and more is that you'll be able to target your audience.
For instance, if you only sell to North America, you can only target active users in that area. You can also target your ads based on demographics, behaviors, hobbies, accounts they're following, and more.
6. Showcase User-Generated Content
One of the most important aspects you should remember about social media is engagement with your followers. Follow accounts, leave likes, and leave genuine comments on their posts. However, you can also create your own branded hashtag and showcase imagery that your followers post to that hashtag.
If they purchased and enjoyed your product, this can be a great source of social proof as well as compelling content.
Product Promotion on Social Media: Marketing the Smart Way
When it comes to promotion on social media, the trick is to usual several strategies in tandem. You'll want to be sure to continue creating captivating content either through brand-aware graphics, photos, and videos. You'll also want to leverage the tools you find on the platform itself, such as Instagram Reels or Pinterest Rich Pins. There are tips about it, you can search titles like 600+ advertising and marketing tips.
Remember to engage with your audience frequently through giveaways, contests, and showcasing user-generated content (UGC). You can also provide social proof by hiring influencers in your industry in order to give their unbiased opinions and reviews of your products.
Lastly, don't forget the power of targeted, paid ads through social media platforms. This type of promotion can help boost your product's visibility on social media in a short amount of time.