The evolution of e-commerce brought forth various business models. Choosing between Amazon FBA vs. dropshipping is one of the most important decisions for e-commerce business owners.
Let's discuss these two similar-looking but distinct models in this blog post. This discussion will assist you in deciding which business model works best for your business.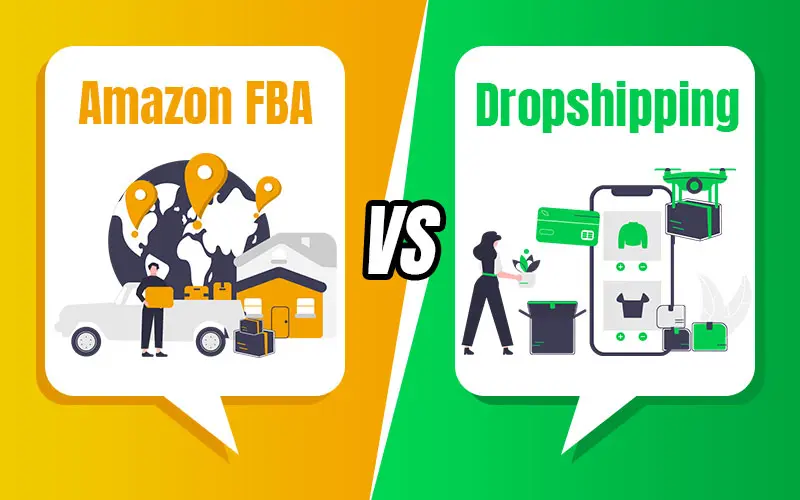 What Is Amazon FBA?
Amazon FBA is an e-commerce business model where FBA stands for Fulfillment by Amazon. As the name indicates, Amazon fulfills the orders you get in your store. However, to fulfill the orders, Amazon requires inventory which is the business owner's responsibility.
Hence, to successfully navigate this business model, you require an initial investment to purchase inventory in bulk. Moreover, Amazon FBA's services, which include warehouse facilities, order fulfillment, packaging and shipment, and returns and refunds, have a fixed fee. Hence, whether you receive an order or not, you'll need to pay for the services.
What Is Dropshipping?
Dropshipping is another e-commerce business model where a dropshipping supplier ships the product once you receive an order. The product category is limited, and you decide which products you're interested in as a business owner.
You don't require inventory for this e-commerce business model, as the dropshipping supplier already has its products. When you receive an order, you forward it to the supplier who fulfills it directly. Hence, this business is relatively low-cost and hassle-free.
Amazon FBA vs. Dropshipping: Differences
The confusion between dropshipping vs. Amazon FBA is fair, as both business models seem relatively similar. However, the basic process of both business models is massively different.
With Amazon FBA, you require inventory purchasing, which you then source to the Amazon warehouse. Amazon FBA is responsible for order fulfillment, including packaging and shipment. You pay a fixed fee for Amazon FBA services instead of the company relying on your orders.
In contrast, you have a middleman in dropshipping between you and your customers. This middleman, your dropshipping supplier, owns the products. Once you receive an order, you pay the original price and get the product shipped to your customer. The price the customer pays is slightly higher than the original price, and the difference returns to you as your profit.
Hence, dropshipping vs. FBA are two different e-commerce business models with different strengths and drawbacks.
Amazon FBA vs. Dropshipping: Pros and Cons
To better decide which of these e-commerce business models, dropshipping vs. Amazon FBA, is truly worth your time and effort, let's discuss the pros and cons of each.
Amazon FBA: Advantages
Let's discuss some major pros of adopting the Amazon FBA e-commerce model.
1. Brand Identity
With Amazon FBA, you can establish a brand identity and increase your business's credibility. Because of their newness, many business owners find it hard to find a loyal customer base. However, with Amazon FBA, you have Amazon backing your store.
Customers believe in Amazon's ability to find only beneficial and authentic stores to host. Therefore, you can easily bolster your brand's image through Amazon FBA.

2. High-Profit Margin
Since solo e-commerce businesses that have entered this field don't have a brand image, they are restricted with their pricing. Customers don't buy from these businesses despite their lower prices because the element of trust is missing. However, with Amazon FBA, these hurdles vanish.
Now that you have a brand identity thanks to Amazon FBA, you can set your products at high rates for increased profit margins. Customers are likely to purchase products they need at higher rates from your Amazon-backed store rather than another unreliable business.
3. No Need for a Website
Since your storefront is a one-stop shop, you don't require an additional website to drive traffic. Websites are a hassle and can be expensive with all the little plug-ins. Moreover, the price of a developer or website maintenance is also high.
In contrast, with Amazon FBA, you must only work on maintaining your store for easy navigation. You don't need a developer for this process. Just add your products and related information, and you're all set.
4. Risk-Free Shipping
One of the biggest e-commerce challenges is shipping orders. Broken products, order mix-ups, and delays are only some of the many things that can go wrong while shipping.
With Amazon FBA, your product packing and shipping are entirely covered. Hence, you can rest assured that your product is in the safe hands of reliable Amazon employees. The risks of refunds or returns are thus reduced.
5. Capture an Extensive Customer Base
Amazon FBA has a widespread customer base. Hence, you don't need aggressive strategies to capture customers as they are readily available on the site.
6. Time-Effective Business Model
Amazon FBA takes most of the time taking processes of an e-commerce business: packaging and shipping. Thus, you can focus on your business and other aspects without managing everything single-handedly.
7. Easy Return and Replacement Process
Amazon FBA takes most of the time taking processes of an e-commerce business: packaging and shipping. Thus, you can focus on your business and other aspects without managing everything single-handedly.
Amazon FBA: Drawbacks
Now that we have discussed the pros of Amazon FBA let's look at some of its cons to give you a balanced outlook on this business model.
1. High Initial Investment
Amazon FBA requires high investment initially because you purchase inventory to send off to Amazon. Hence, the business model isn't beginner friendly, especially if you're seeking a low-cost startup option. Moreover, Amazon FBA is a paid model, and the fee attached to getting its services might not be affordable for everyone.
2. Increased Risk
Because of the brand's credibility, will you instantly make money with an Amazon store? Certainly not. Your product is a massive player in your business's success. Hence, the risk is high as you're already investing in purchasing the inventory, which might not sell and cause the investment to sink.
3. Massive Competition
Competition with Amazon FBA's platform is massive. You'd either have to choose an overlooked niche or offer a unique solution to a common problem to become successful. Otherwise, the saturated market might not let you pass the popularity threshold and become a distinct brand.
4. No Customization Options
With Amazon FBA, you get a pre-designed store that's the same as other Amazon storefronts and doesn't have much movement or eye-catching elements. Furthermore, you can't customize your store or add your touch.
5. Zero Direct Contact with Customers
Amazon FBA doesn't allow contacting your customers directly. Hence, if you need customer information for another product or service, you can't access it.
Dropshipping: Strengths
Now that we're clear on Amazon FBA's pros and cons, let's discuss some of the advantages of the dropshipping business model.
1. Low-Cost Startup
With drop shipping, you don't require initial investment as there's no need for inventory. Your dropshipping supplier is responsible for fulfilling orders whenever a customer asks for a product. Hence, the business model is quite beginner-friendly.
2. Low-Risk Business Model
Dropshipping is less risky than other e-commerce business models since it doesn't require a massive initial investment. You don't need to worry about remaining inventory because the orders are rapidly fulfilled upon receipt. Hence, no strings are attached, even when you wish to shut down your store.
3. Customer Contact Accessibility
As you gain more experience, you'll likely want to expand your business and offer more solutions to a similar customer base. You can do so with dropshipping, as the business model allows direct contact with customers and relationship cultivation.
4. Store Customization Options
You can opt for a customized store to stand out from the crowd. Having a unique storefront will assist you in building your brand image and identity.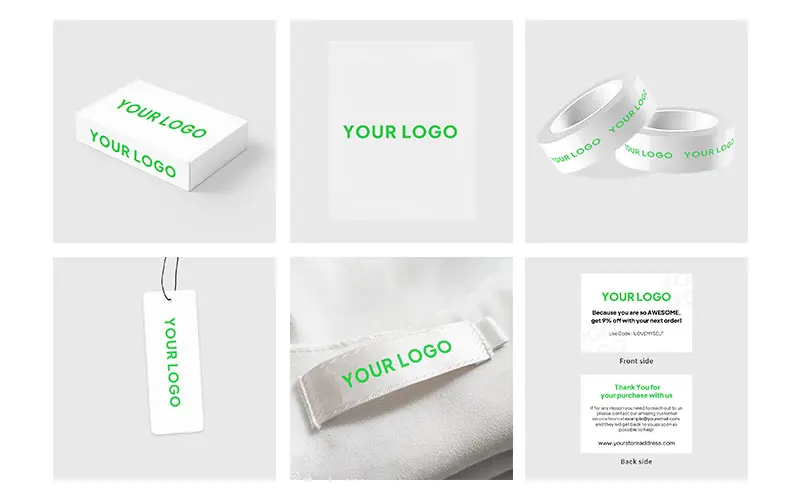 6. No Inventory Management
Inventory management is one of the toughest e-commerce processes. The inventory needs safe space, which adds up the cost of rental space, such as a warehouse, to your expenses. However, with dropshipping, you don't have such issues to deal with.
The orders are fulfilled once placed instead of having an inventory at the back. Thus, you're safe from these inventory management hassles.
7. Independent Location Option
Dropshipping is a global business model; the suppliers are spread worldwide or have access to customers globally. Amazon FBA doesn't necessarily offer you a similar advantage as this business model still doesn't operate in many countries.
Therefore, dropshipping allows you to run your store from anywhere in the world and catch an international customer base. All you need to do is choose a dropshipping supplier that ships around the countries you want to access. Hence, between dropshipping vs. FBA, you can opt for dropshipping if you want a global customer base.
8. Time-Effective Model
Every business model requires effort, time, and energy. However, you have some free time since you don't have to look over inventory management, shipment, and packaging. You can use this time to focus on and strengthen other business operations.
Dropshipping: Downsides
Let's look at some of the disadvantages of dropshipping to give you a comprehensive picture of this business model.
1. A Gap in Customer Service
Dropshipping suppliers are primarily responsible for product shipping. Hence, customer service isn't in your hands as suppliers may face delays in fulfilling orders. However, your brand's reputation will tarnish if the supplier doesn't proactively resolve the issues with customer service.
2. High Competition
Since the entry-level for dropshipping isn't competitive, many individuals have similar products in their stores. Hence, you'll face massive competition in catching customers' attention and selling products.
3. Insufficient Product Information
As dropshipping suppliers have the products you want to sell in your store, you mainly depend on them for product information.
If the information isn't sufficient, you'd need to dive into extensive research on the product to seek more knowledge. If that isn't an option, you'll have to rely on the information provided by the supplier.
4. Shipping Risk
Since you're solely dependent on your dropshipping supplier for product shipment, the shipping process will be risky. Broken items, delays, and order mix-ups usually leave a bad impression on customers regarding your brand.
5. Extensive Marketing Processes
You require extensive marketing strategies to attract enough traffic to your ecommerce store. In the digital age, customers rely on social media and reviews to assess which business is worth their time and investment.
Hence, you'd need a big marketing budget and spend it wisely on different strategies to capture your ideal customers successfully.
How to Choose for Your Business: Amazon FBA vs. Dropshipping?
Amazon FBA vs. dropshipping is a recent debate amongst e-commerce business owners. Since both models have their fair share of pros and cons, the decision ultimately boils down to your unique business needs. Before choosing either model, you can ask yourself several questions:
Do you wish to scale your business in the future?
Are you mainly interested in selling whatever the latest hype is?
Do you want a global customer base?
Do you have enough money for any initial investments?
All these questions will help you decide which of these models, dropshipping vs. Amazon FBA, is compatible with your business. Your vision for the business will assist you in choosing the right path.
Amazon vs Dropshipping: Work with EPROLO
EPROLO is one of the most renowned dropshipping platforms with global access to customers from different countries. The business's warehouse is mainly located in China, the hub of the e-commerce dropshipping model. However, with EPROLO, you can also connect your Amazon storefront to enjoy maximum benefits.
EPROLO assists you in finding the best wholesale vendors across China and shipping your chosen inventory to Amazon's warehouse. You can also ensure Amazon warehouse restocking with this platform and stock your inventory ahead of time at EPROLO's reliable warehouse. To create your brand, EPROLO offers numerous unique services.
Hence, with EPROLO, you can enjoy the ease of dropshipping while reaping the benefits of Amazon FBA.