Do you use a China dropshipping agent?
It's a topic that online dropship merchants cannot get around. The sell-without-stock model requires sellers to have supply chains. And that's why sellers need agents.
So, what is a dropshipping agent specifically? What are the advantages of working with an agent? You will get the answer here. Furthermore, lists of the best dropshipping China agents, tips to identify, and ways to find agents are also included in the article.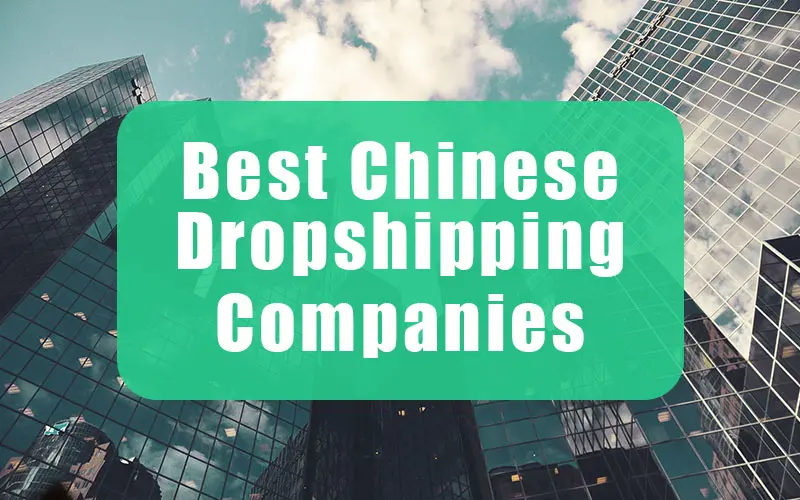 What is a Dropshipping Agent? What Does an Agent Do?
A dropshipping agent is a middleman between online store owners and manufacturers. It helps connect sellers with supply and allows sellers to sell products without inventory. A dropship agent can be a person or a company.
What can agents do for eCommerce stores? Work is as follows:
Product Sourcing
Inventory Management
Product Quality Control
Packaging
Shipping and Tracking
Print on Demand
Private Labeling/Branding
……
Sourcing is a prominent service of dropshipping agents. An agent will find factories or manufacturers and provide quotations for your products. After you place an order, the agent will take over the follow-up.
Why Work with Dropshipping China Agents?
As an online store owner, you definitely need a supplier to take over fulfillment matters. Perhaps you have found suppliers on many websites and for a long time. After reading numerous tips and reviews, you may have noticed that quite a few ecommerce business owners tend to find a China dropship agent to fulfill orders. It's quite popular. Because working with a Chinese dropshipping agent can save a lot of time and effort. However, benefits are much more than this.
Why do people find Chinese dropshipping suppliers? What are the pros of working with dropshipping China agents? Here are some.
Source products from quality manufacturers and factories
To take a bite of the global market, Moreover, Chinese shopping websites that consist of quality manufacturers and factories are now mushrooming and provide global services. The growth is remarkable. And Alibaba, the largest B2B eCommerce website with verified suppliers, is playing a leading role, for example. If you work with a Chinese dropshipping sourcing agent, you can find high quality supplies for your products in a breeze.
Quality control from products to packages
Online store owners are absent from fulfillment. Working with a China sourcing agent you can avoid shoddy products and packages. It can visit factories to verify suppliers. Agents like EPROLO cooperate with certified manufacturers only and will double-check products before shipping.
Enjoy fast worldwide shipping and low shipping costs
Dropship from China is hot. And it fuels the boom of agents. Such a trend does not happen by accident. Due to the development of the logistics market, overseas shipping is convenient than ever. With express lines, shipping from China to USA and Europe only takes 4 to 7 days. Plus, varied delivery companies and shipping methods are provided. You can choose a cost-effective option to reduce costs.
Get competitive quoted price
Not just fast shipping, dropship China products also has these advantages. They have competitive prices, various kinds, and low shipping costs. These benefits are enabled online business owners to make more profits. It's appealing to sell products from China. And the agent is able to offer low-price quotations due to numerous suppliers.
Offer print on demand and private label services
Suppose you want to sell self-designed items or build a brand. Chinese agents can give a hand. You can just send your designs and brand logo. And the agent will help find supply resources to customize products and packages.
It's a good choice to work with dropshipping China agents. Then, what are the recommended Chinese dropshipping websites? Whether you start dropshipping and are finding order fulfillment service, or looking for alternatives, don't miss this list.
Best 11 Chinese Dropshipping Agents in 2022
Brand

Shipping Time

Pricing

AliExpress
14-60 days
Free to use
EPROLO
5-15 days
Free to use
Banggood
10-40 days
Free to use
CJdropshipping
7-15 days
Free to install
Extra service fee
Chinabrands
7-25 days
Free to use
Membership fee
DHgate
3-35 days
Free to use
DealeXtreme
7-18 days
Free to use
Global Sources
7-45 days
Free to use
Jingsourcing
7-40 days
Free to use
Extra service fee
LightInTheBox
3-45 days
Free to use
QuarkSCM
7-25 days
Free to use
Membership fee
1. AliExpress
Maybe you have heard about drop shipping with AliExpress fulfillment center; even you are not using it. Being one of the biggest marketplaces, it has over 100 million products. So, it's not surprising that AliExpress has become the first choice of most ecommerce businesses owners.
There are 34 product categories on AliExpress, which range from electronics, accessories to daily necessities. Each one includes a series of niches and a lot of dropship products. Multiple languages are available on the website, such as Russian, Spanish, French, German, and Italian. Drop shipping with AliExpress has over ten shipping methods to choose from, such as 4PX, UPS, FedEx, DHL, TNT, China Post and SF Express.
To meet online business owners' needs, AliExpress has set up a site named 'dropshipping suppliers.' You can find more than 10 thousand results on the page. However, it's not over. The AliExpress Dropshipping Center is specially designed for dropshippers. It helps with product research and analysis. You can use it to find winning products then start dropshipping from AliExpress.
There is no doubt that AliExpress is an ideal choice for beginners who start dropshipping China. But, there is still something you need to pay attention to, for example, the long shipping time and illegal suppliers.
After sourcing products from China on this site, it usually takes two weeks to two months to deliver. You should be more careful if you're picking a free shipping product. When you choose such an item, you'd better ask the Chinese dropshipping supplier what shipping method he uses. Because free shipping items are likely using a low price delivery companies in China. And an extended delivery time is the cost of free. In addition, massive things are not always an advantage. It represents the difficulty of identifying high quality products and the increased risk of running into illegal suppliers. Those Chinese suppliers take charge of inventory storage and quality inspection. Some provide poor products. But dropshipping business model owners can't control and only watch it cause a great loss.
Featured Services:
Source products from over 10 thousand dropshipping suppliers
Use AliExpress Dropshipping Center to find trending items
Multiple print on demand products to choose from
2. EPROLO
If you're looking for a reliable dropshipping supplier in China with a fast shipping time, you should not miss EPROLO. Since 2020 AliExpress banned in India, it has been one of the best AliExpress alternatives for drop shipping.
EPROLO is a free dropshipping platform in China, used in Shopify, WooCommerce, and eBay stores, etc. The platform provides dropshipping agent service from product sourcing, quality control, branded custom package and product, shipping, to order tracking with an automated dropshipping system. It has served more than 300 thousand online business owners since established. There are over 300 thousand dropshipping products and ten categories on the site, such as clothing, jewelry, accessories, electronics, home decor, and beauty.
If you want to find a specific product, you can submit a sourcing request by pasting a link or import products from AliExpress. The team will help with sourcing products from China. There will be a one-to-one dropshipping sourcing agent to work for you. And you can contact him/her via the real-time chat window. It's worth mentioning that EPROLO only works with credible factories and manufacturers.
Fast shipping time is a big plus for the company. Packages usually take 5-15 days to arrive. You can check it and shipping cost on its platform. EPROLO has set up warehouses in China, US, and UK, helping deliver the products faster. EPROLO provides the following shipping methods: US Express, US Direct, 4PX Express, and DHL. The shipping time is different due to product size, destination countries and methods. Dropshipping store owners can choose logistics companies according to their needs. And they can check the estimated delivery time on the product list page. Moreover, EPROLO dropship fulfillment China offers a shipping guarantee to protect shopkeepers' interests. It helps online store owners to get out of the concern of delay.
Building a brand is available. EPROLO can do private label items with your logo. Branded package is also a hot issue in running online stores. To meet the need, EPROLO provides custom package options like adding a logo on package boxes, tapes, etc. The company has also launched a Print on Demand drop shipping app for Shopify store owners. Shopkeepers can pick POD products on the app. After designing, push them to their stores and start selling products.
Featured Services:
Source products with an exclusive support agent
Automated dropshipping order fulfillment
Branding and print on demand services
Warehouses in China and USA
Worldwide express lines to support fast shipping
30 days shipping guarantee
3. Banggood
Banggood is an e-commerce website that focuses on providing dropshipping services and bringing China products to people worldwide. With an eighteen-kind category, the website offers more than 100 thousand dropshipping products.
The website has launched a Drop ship program. After joining it, you can see the Banggood Dropship Center and use discounts for orders. However, the discounts only apply to limited items.
It has set up thirty-seven warehouses in mainland China and Hong Kong, France, United Kingdom, United States, Australia, and so on. Banggood dropship fulfillment China uses companies like DHL, EMS, UPS, and GLS as its shipping methods. And shipping from China usually takes 10 to 40 days.
Like most of the dropshipping companies in China, Banggood provides 24 hours customer service. Besides, 7 days DOA product guarantee and 30 days no reason return/exchange are listed. The former works when one or more of the items you received are damaged, different, or not working. And the latter works if you are not satisfied with your purchase and the product is still brand new. In this case, contact the customer service and they can arrange a partial refund. But some items are not covered by this guarantee.
Banggood provides more than twenty payment methods when selling products, such as PayPal, Visa Mastercard, BGpay, Klarna and iDEAL. Also, paying by cash is possible, which is called COD (Cash on Delivery). Various payment methods are a benefit of the website. Storekeepers from different countries can pay conveniently.
Featured Services:
Drop ship program to enjoy discounts
Warehouses in China and overseas
Comprehensive product quality control
4. CJdropshipping
There are over ten main categories on CJ dropshipping China, including electronics, clothing, jewelry, and toys. Ecommerce business owners can also import products from AliExpress. This dropshipping sourcing agent has a supply chain of around 200 companies in China and sets up warehouses overseas. They also buy products from alibaba group, taobao, and other Chinese wholesale websites. Shipping methods like ePacket, Yun Express, CNE, China Post, Yanwen are available. Its fast shipping time is about 7-15 days. CJ dropshipping China also provides an agent service from product sourcing, quality inspection, branding package, inventory storage to delivery. Private label, white label and print on demand are also available.
CJ dropshipping China app is free to install. But it charges extra service fees. For example, the warehouse service fee is calculated by order process fee, shipping fee, warehouse fee, and so on. And it is different based on weights.
CJPacket is a key feature of this China dropship agent service. It takes 6 to 15 days to arrive in countries like the United States, Canada, and Australia. If you want to use CJPacket as your shipping method, you need to make sure that it is available in the shipping country. Because there are some limits to use.
It should be noted that there're request limits to CJ sourcing service. New CJ users can only send five requests per day. If you're a Shopify store owner, you have to pay membership plans for advanced sourcing service.
Featured Services:
Source products from AliExpress, Taobao, 1688
Fulfill orders by CJPacket
Print on demand
Warehouse in China and overseas
5. Chinabrands
Chinabrands is a website that has more than 10 thousand dropshipping products and a supply chain of over 5000 Chinese suppliers. And it has divided products into more than fifteen categories, including accessories, sports, lights, watches and clothing. You can use it to dropship China products easily.
Chinabrands has found overseas warehouses in the United States, United Kingdom, France, and other countries. Using ePacket and DHL as its primary shipping methods, the shipping time is around 7 to 25 business days.
Chinabrands dropshipping platform is confident with its product description. If you have no idea about the editing of product detail, it's helpful to take it for reference. In addition, Chinabrands order fulfillment center has announced several membership plans. The company set its VIP members into five levels according to daily order and monthly sales.
Chinabrands dropshipping platform is confident with its product description. If you have no idea about the editing of product detail, it's helpful to take it for reference. In addition, Chinabrands order fulfillment center has announced several membership plans. The company set its VIP members into five levels according to daily order and monthly sales.
Featured Services:
Access to over 5000 suppliers from China
Support Shopify, Amazon, eBay, etc
Worldwide warehouses
6. DHgate
DHgate is a dropshipping sourcing agent in China with over two million wholesale sellers. There are over twenty categories on the site, ranging from accessories, electronics, toys, bags to jewelry. DHgate works with the following shipping companies: American Express, DHL, FedEx, ePacket, UPS, and etc. And shipping from China takes around 3 to 35 business days. This China sourcing agent has a various order process time which is based on seller, product and volume. It usually takes about 3-15 working days to ship out the packages.
DHgate provides a great number of products for ecommerce businesses owners, especially for those who have large orders. Export the daily order and product list to a CSV file and drop shipping store owners can buy in bulk. But there is a minimum order quantity for some products. Therefore, shopkeepers who start dropshipping business model may not choose and buy products they want sometimes. Or they may need to negotiate with the dropshipping supplier in China.
Featured Services:
Reach out to massive Chinese wholesalers
Support Shopify stores
7. DealeXtreme
DealeXtreme is a dropship fulfillment center that serves retailers and helps to save a lot of time. There are fourteen main categories on the site, including accessories, lights, sports, and beauty. Items of DealeXtreme have reached over 20 thousand and Chinese suppliers are about 3000. The dropshipping platform provides shipping methods like China Post, American Express, DHL, FedEx, UPS, Toll, IB, and Nocnoc. And work with this agent, packages usually take 7-18 days to arrive. Order processing time on DealeXtreme is different. It ranges from 1 to 10 days, according to the inventory. Products that are out of stock usually take 7 to 10 days to ship out.
DealeXtreme provides warranties for customers, such as 90-day free defective products replacement and 150-day free repair. Those warranties are helpful to solve customer support and after-sale worries.
Featured Services:
Access to 3000 Chinese suppliers
Replacement and repair warranty
8. Global Sources
Global Sources is one of Hong Kong based wholesale websites with a long history. It provides fifteen manufacturer categories and over ten product categories for storekeepers. Also, it has created several web pages featured by manufacturers from different countries. For example, you can find China Sources, Australia Sources, India Sources, and Thailand Sources on its site map. Store owners are enabled to find suppliers from different countries through the pages. And it's available for Amazon FBA product sourcing to Amazon sellers. Moreover, online store owners can send a request to Chinese dropshipping suppliers for product quotations.
Due to the diversity of suppliers and minimum order quantity, shipping methods and shipping time are various on Global Sources. Some dropship products can be shipped in 7 days, but some may take months. If you want to find suppliers on Global Sources for your dropshipping business model, you may need to spend time searching. Also, by working with a dropshipping agent, negotiations with suppliers are inevitable. Otherwise, the delivery time and product prices can not meet your needs. In general, we suggest using sea or air freight during the off-season. While, express and air freight are better choices during the peak season.
Featured Services:
Send quotation requests to worldwide verified suppliers
Find multiple service providers to help with sourcing, such as credit check, import/export records, logistics, etc
Multiple print on demand products to choose from
9. Jingsourcing
Jingsourcing is a website that provides sourcing and dropshipping services. It can help source high quality products like household, garden, toys, apparel, stationery, electronics, etc. And this dropshipping agent in China specializes in the product list of socks, underwear, and jewelry. It takes around 7 to 40 days shipping from China to all over the world.
Jingsourcing China sourcing agent provides four plans for dropshipping business owners. And some of them charge extra service fees. Those service fees are different based on product values. No matter what problem, contact customer support during working hours.
Featured Services:
Good factory resources to source socks, underwear, and jewelry
Product quality inspection
Customize packaging
10. LightInTheBox
LightInTheBox is an online retail website. With 14 product categories, this dropshipping agent mainly sells the following: apparel, small accessories & gadgets, and home & garden. It provides four shipping methods which range the shipping time from 3 to 45 days. The order fulfillment time is various. Products that are marked 24 hours will be processed quickly. And some take two to five days. There are five payment methods and more than ten credit cards can be used on the website, such as PayPal, Visa Mastercard, Klarna, iDeal, and Sofortbanking.

Wedding dress and evening dress are distinctive features of this China dropship agent. You can find 5000 products on the site. Moreover, LightInTheBox also supports customized wedding dresses. If you are running a store that sells wedding and event products, LightInTheBox is a good choice.
Featured Services:
Massive product categories
Available to customize wedding dress and evening dress
11. QuarkSCM
QuarkSCM is an e-commerce website with more than 5000 supplier companies in China and 20 thousand dropship products. There are over ten main categories on its page covering accessories, toys, sports, apparel and jewelry. It has a quality control system. After sourcing products from suppliers, QuarkSCM makes the quality inspection. If the product data is unqualified, it will be removed.

The dropshipping sourcing agent has found warehouses in the United States, United Kingdom, France, Germany and etc. QuarkSCM provides shipping methods such as EMS Express, SLS Express, RETS Express, and DHL. And its shipping time is around 7-25 days. The website also launches membership plans with varying fees of subscription. There are many shipping methods provided on QuarkSCM. However, some are only available for specific platforms. You need to pay attention to choose a suitable one when placing an order.
Featured Services:
Source products from 5000 suppliers
Support Amazon, eBay, Shopify, Walmart
8 Tips to Identify a Reliable Dropshipping Agent
To achieve a successful dropshipping business, you need a reliable agent to make you win. Then, how to know if a dropshipping agent is trustworthy? Check these tips.
1. Overall dropshipping services – Providing all-around services means that the agent is capable of serving all kinds of online sellers. Whether you're a beginner or an advanced dropshippers, you can rely on it. Thus, see if the agent offers: sourcing, automated order fulfillment, inventory management, product packing, shipping and tracking, print on demand, branding, best-sellers recommendation, etc.
2. Quality control on products – A reliable dropship agent can tell from its responsible attitude on product quality. Starting by selecting suppliers to packing, the agent will do quality control in the entire process.
3. Shipping guarantee – The promised shipping time not just saves your worry, but also your customers'. Like EPROLO shipping guarantee, the company will offer a full refund if it missed the delivery day.
4. Warehouse close to target market – You can take the warehouse location into consideration. If the agent runs warehouses near your target sale areas, you can enjoy a fast shipping time within 2-3 days. With such an agent your store will stand out from competitors.
5. Complete replacement and refund policy – The replacement/refund policy is essential for after-sales services. The more complete the policy is, the better the after-sales service, and the more you can trust it. So check the policy to see if the agent deserves trust.
6. Sufficient inventory – An adequate product supply is a key to lightning order processing. If the agent is sufficient for inventory, there will be a low risk of delay. Thus, you should watch out for stock data when you looking for dropship agent.
7. Quick response – Imagine your customer changes his mind after placing the order. You must call your agent immediately. In this case, rapid response is quite critical. If the dropshipping agent can answer you at once, you can avoid loss.
8. Product reviews or website comments – Both product reviews and comments about the agent are helpful to estimate. You can search the name on the review websites or via social media.
How to Find a Dropshipping Agent?
A dropshipping agent can be a company, just as the websites listed above. But, it can also be a person. If you're looking for a private agent to help source and contact suppliers, here are some methods.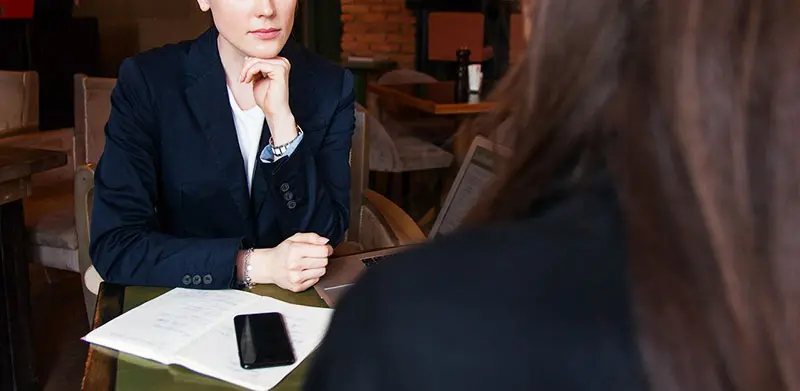 1. Search on Fiverr and Upwork
Fiverr and Upwork are freelancer service marketplaces. On the websites, you can find many dropshipping sourcing agents. They will find suppliers for your products and offer quotations. Some may even pack samples, visit factories, review contacts, and follow up orders for you. Prices range from $5 to a couple of hundred bucks.
2. Post on Reddit
Reddit is the most popular social network for conversation and discussion. Here you can find communities related to dropshipping and post a request. You can describe what services you want from an agent. Then wait for private agents to come to the door.
3. Ask on Shopify Community
Over 900000 Shopify merchants and partners are in the community. You can ask among the dropshipping fraternity and receive recommendations.
4. Post on Facebook dropshipping groups
If you join a Facebook dropshipping group, it's easy to find a private dropshipping agent. Just create a post to ask for a recommendation, and you will get messages in minutes.