With more connections in the digital world, starting an online business has become a hit to earn from home. Due to the impact of the COVID-19, people have more time in hand. They can embark on exploring ideas to earn from home, whatever a full-time or part-time way.
Dropshipping is the best cost effective way to start your online business quickly. Many countries have great potential for dropshipping businesses. In this article, I will share my idea about starting a dropshipping business in India.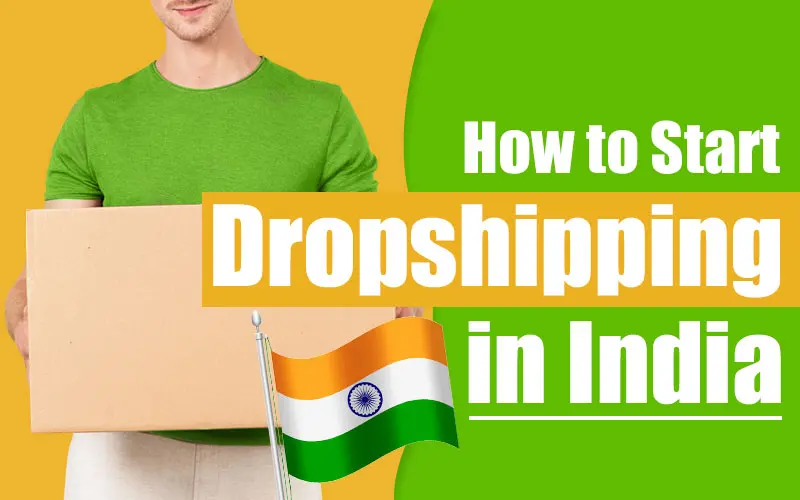 1. What is Dropshipping Business in India
If you are a newbie to an e-commerce business, you may be unfamiliar with dropshipping. Yet, it's not a fresh business model in modern society. Dropshipping business model has emerged since 2006. Nowadays, "Dropshipping" has become a global buzzword in the online shopping industry. So what is dropshipping business in India? In brief, dropshipping is an online retail strategy and cost effective order fulfillment method.
How does dropshipping work in India? Online retailers can accept customer orders. Integrate with a dropshipping platform. Both suppliers and fulfillment agents would receive all order details. Online store owners don't need to worry about keeping goods sold in stock, which is budget-friendly. When cargoes are ready to ship, the dropshipping agent will take good care of the delivery. The customers only need to place the order online and wait at home. This is how dropshipping works in India.
2. Is Dropshipping Profitable in India?
In fact, people keep discussing the topic of "profitable", whether the dropshipping industry is in a rising period or not. We have talked about dropshipping is not dead last year. Today I am going to narrow the topic down. Let's consider if dropshipping is profitable in India.
As one of the rapidly developing countries with an enormous population, India is a potential and attractive market. I will answer in the affirmative to the "profitable" question.
According to Google Trends, the popularity of the keyword revealed an increasing tendency in India since 2014. Especially from 2018, "dropshipping" has an evident growth.
Dropshipping makes the online business a low-risk. It allows merchants to sell products online without stock requirements. The third-party courier will ship out products. As an entrepreneur, the best advantage of dropshipping is that you only buy the products after customers place orders in your stores. Save cost and time to do customer service.
As the pandemic breaks out, most Indians have started online shopping instead of stepping outside their houses. The e-commerce sector witnessed an increase. Based on relevant research, e-commerce sales in India increased by around 8% in 2020. The Indian online market is predicted to surpass the US. It goes so far as to reach the second largest e-commerce market in the world by 2034.
Cooperate with an excellent drop shipping company. Dropshippers in India do not worry about product quality, storage, or shipping. A one-stop service platform could help online retailers to sell products without anxiety. From products sourcing to delivery, it is a closed-loop service for completing orders. Obviously, we can see a clear and profitable future for the Indian dropshipping business. It's never too late to try dropshipping. Get your dropshipping business start now.
3. How to Start Dropshipping Business in India
Dropshipping has been widely adopted worldwide. That is, it is also an excellent model to launch your business in India. But you may doubt how to start or how to scale your business. Here are several guides for how to start dropshipping business in India.
3.1 Set up an online store
It's hard to move forwards and make sales without an online store. The first step to start your online business in India is to create a store. Pay attention to it and make a user-friendly design, which can improve customer experience. Now, you should choose one e-commerce platform to build it.
You may have heard about some popular dropshipping business models, like Amazon, eBay, AliExpress, Shopify and WooCommerce. There is an existing post about the differences among these platforms on our blog page. You can learn more about their pros and cons. If you want to create a store website, I recommend Shopify and WooCommerce to you. It's economical and convenient to register a domain name on them. Additionally, you can set up a mobile app with Appmaker for these two eCommerce platforms.
The cost of creating an online store may appear to be uppermost in your mind. Relax! You can compare the charge details by the below chart. Make your decision before creating the store.
3.2 Get your GSTIN
If you registered a drop shipping company in India, you have to apply GSTIN. You need to send your GSTIN to the suppliers for every transaction. Before sending orders to your suppliers, don't forget to clarify the GST requirements. It's easy to run the business as an individual.
3.3 Determine the best dropshipping niches
What to sell is quite challenging for operating a dropshipping store. But how to find the best dropshipping niches? Your decision should match the current trend. It's necessary to do a comprehensive research of niche products and competitors. The dropshipping products should be marketable, in high demand and suitable for shipping. Besides, the niches must have selling points and rise space. Branding and creative products are excellent opportunities to reap profit.
3.4 Find the right dropshipping supplier
Choosing suitable suppliers is the most crucial task for any drop shipper. Good suppliers can offer a competitive price and high-quality products. What's more, they provide satisfying service. You can pay more attention to the market and sell products without worry.
3.5 Promote your products to sell
The E-commerce market is such competitive. Exposure is essential to remain your store profitable. When everything is ready, it's time to spread your business to the public.
Digital marketing is the general way to promote your niche products. But you cannot neglect the value of it. Suppose you want people to buy from you. The more you promote, the greater chances for people to discover your business. Mostly, Facebook ads, google ads, social media like Youtube and Instagram are widely used in advertising.
4. How Does EPROLO Benefit Your Drop shipping Business
The dropshipping business model includes three participants in the fulfillment process: dropshipping suppliers, shopkeepers, and customers.
Dropshipping suppliers are responsible for sourcing, inventory and shipping. They are so-called the supply chain.
To make a business successful, choosing a reliable dropshipping supplier is an essential task for online retailers. Different shopkeepers in India have different preferences for dropshipping companies. It is hard to please all.
As a well-experienced dropshipping supplier, EPROLO has been working hard to help every drop shipper since 2015. How can EPROLO help your online business? Let's check it out.
What Can EPROLO Do for You?
EPROLO provides a one-stop solution to every dropshipping business merchant. It has integrated with Shopify, Woocommerce, Shoplazza and others. It is responsible for order fulfillment from product sourcing, QC, warehouse, packing, and shipping. You can check the service details below to know more.
4.1 Products Sourcing & Quality Control
You can find ten dropship product categories and 107 subcategories on the EPROLO platform. There are more than 300 thousand dropshipping products for you to sell. Furthermore, the product department is always searching latest trending and high demand products to meet dropshippers' needs. You can find items, add profit margins and import them to the store to sell.
If you cannot find the products you need in the product list, you are able to ask EPROLO to source them for you. You just need to offer the sourcing link. The professional team in EPROLO will purchase high-quality products from the trusted supplier chain.
Whatever receipt or dispatch of products, the quality control team will take twice inspection to ensure all products are under good control.
4.2 Inventory Management
EPROLO sets domestic warehouses in Shenzhen and Yiwu as well as overseas warehouses in the US and UK. All hot sale products will stock in the warehouse in advance for you to sell. EPROLO can offer wholesale prices without MOQ required. You don't need to cooperate with the third-party warehouse. It means all shopkeepers don't need to store products and pay for the inventory cost.
4.3 Worldwide Shipping
Honestly, if I am a customer, I desire to receive my products within a short delivery time. Fast shipping is one of the most attractive selling points for sure.
You have multiple shipping method options from EPROLO. According to the different delivery times or shipping costs, you can choose the best match easily.
EPROLO has Express Shipping Channels to some developed countries, like the US, UK, EU, AU, JA, etc. Your customers in these countries can receive parcels for around 5-8 days.
Meanwhile, it offers fast shipping to other countries and a 30-day shipping guarantee. Normally. It takes around 6-12 days to most countries.
4.4 Branding & Print On Demand
Business is a competitive activity. Especially in these few years, online business has been struggling. Building your own brand can make your business stand unique from all your competitors. If your brand is eye-catching, customers will remember it easily. And that's your selling point to earn more profit margins.
How to build a brand? There are two design ideas to make it possible, branded package and custom product.
For custom products, you can use the EPROLO POD service. Make your design on the platform, and EPROLO prints on the white label products as you want. It's popular to POD on t-shirts, hoodies, sweatshirts, mugs, bags, home decors, shoes, accessories, and others.
EPROLO launches a branding project to help dropshippers build an independent brand. You can enjoy the membership benefits of two membership plans. You are able to customize labels, hangtags, packing bags, scotch tape and gift cards.
From white label product design to outer packing, all parcels your customers receive are under your brand and design. It makes your business more successful and trustworthy.
What's more, when your brand becomes famous, your business will earn more commercial value.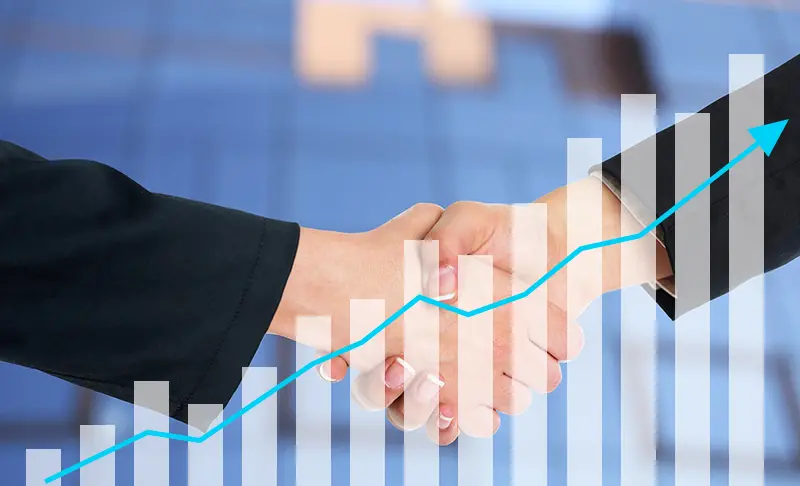 EPROLO Budget-friendly Pricing–Free!
If you have read this far with an open mind, you already have a clear intention. But it would help if you were clear about the cost to start a dropshipping business in India. In fact, you can save some unnecessary fees while choosing a supplier.
You may hear about so many dropshipping platforms that can provide fulfilled service. Some e-commerce platforms provide wholesale or dropshipping suppliers lists. But most of them charge for their services.
EPROLO treats every dropshipper as a closed friend. To support the global e-commerce business, ERPOLO promises no membership fee forever. It must be the most cost effective choice. You only need to pay the product fee and shipping cost when placing an order to it. It's a piece of good news to every Indian online business owner.
Don't make impulsive decisions. It's better to take your time and make more comparisons between different industries. You will choose the right one that meets your needs.