Finding the best dropshipping suppliers can be challenging and time-consuming. However, making the right choice is essential for any dropshipping company's success. So, how do you choose among all the vendors that supply the same goods? Here is a detailed guide to finding the best dropship suppliers in Georgia. Keep reading to learn more!
Where to Get Suppliers for Dropshipping in Georgia?
Checking Google Trends is a common method for searching for dropshipping suppliers in Georgia. You can use Google Trends to determine what items are trending for dropshipping. Google Trends displays past trends of certain search phrases.
For instance, you can use Google Trends to search for "gym" to see the trends if you intend to launch your dropshipping business in the health sector, which includes gym supplies, gym apparel, diets, and even gym services.
If you're using Google Trends to identify what individuals are looking for, you're selling the same things through dropshipping, and your business will undoubtedly succeed. Every business needs customers who are prepared to buy goods. Thus, before launching any business, you need to understand the patterns in consumer demand.
Another option is to approach any vendors you know who are supplying your niche directly. If you're unsure about the source of the dropshippers' supplies, you can use Google to search by image or by the general name of the product.
Alternatively, you can visit Alibaba and make direct contact with vendors. When you talk with suppliers, you learn a lot, regardless of whether you have a product in mind. Finding dependable suppliers is one of the major problems dropshippers have to deal with. There are many prospective suppliers out there, yet it can be challenging to locate reliable businesses to partner with.
Famous Marketplaces (Amazon, eBay, etc.)
A marketplace is essentially a platform for the sale of goods. The enormous amount of data available is one of the biggest advantages of using marketplaces, such as Ali Express, Ebay and Amazon. You get unlimited access to data on the goods consumers in your target audience purchase, giving you a wealth of knowledge about current trends.
However, one thing to remember is that just because a product is popular doesn't guarantee that it will receive the same success with dropshipping. Check out websites like Amazon and eBay to learn how popular a product is.
What Are the Best Dropshipping Suppliers in Georgia?
Here is a list of some of the best dropshipping suppliers in Georgia:
1. EPROLO
EPROLO is a top-notch dropshipping platform that is forever free. They offer services like brand development, order fulfillment, product sourcing, inventory management, and more to e-commerce enterprises. They currently have over 300,000 dropshippers on board. They have a process for fulfilling orders that is completely free.
They automatically transport orders from dropshippers to their warehouses and end users. Before packing, the quality control staff l inspects the goods once more. EPROLO also offers several express shipping options for international shipments. The delivery process typically takes 5 to 15 days.
2. Dropified
Dropfied is an excellent shipping platform ideal for individuals who wish to sell products from a simple online store and have a supplier or manufacturer store. It helps e-Commerce businesses locate, evaluate, import, and add items to their online shops.
Among the numerous retailers that Dropified collaborates with are eBay and AliExpress.
Moreover, they provide customization options to help build brand identification when selling things on business websites.
It also enables users to make product listings with several vendors. This feature enables the mapping of various sellers that provide various sizes, styles, and colors of the same product. Dropified offers automated methods for users to import products from many vendors into your store.
Thus, Dropified is a great choice if you currently have a business and want to begin experimenting with dropshipping particular goods.
3. Sunrise Wholesale Merchandise
Sunrise Wholesale Merchandise is an excellent choice if you are searching for a leading wholesale products dropship supplier. They provide a variety of goods, such as electronics, home décor, and other items. To minimize delivery delays, they also operate a warehouse in the US.
Moreover, they are reliable, professional, and reasonably priced. Moreover, they provide great quality control and customer support. Also, they have one of the broadest product selections among dropshipping suppliers in Georgia.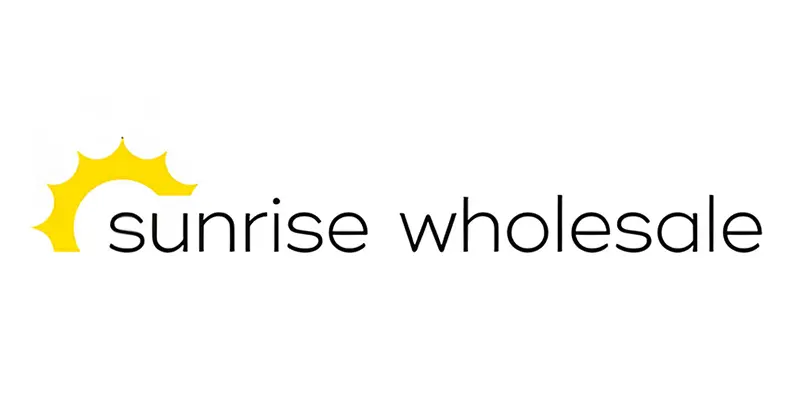 4. Doba
Doba is one of the top dropshipping suppliers where you can locate goods to sell online. Doba is a great platform for business owners searching for dropshipping suppliers in Georgia.
Thanks to Doba's extensive selection of goods from various vendors, you can choose the ideal item to sell online. Doba also makes it simple to add goods to your Shopify store. From order processing to delivery, they will take care of everything.
5. Vitalabs
Nutritional supplements and vitamins are dropshipped in the USA by Vitalabs. They offer private and white-label vitamins and herbal supplements for optimum health and fitness. Moreover, there offer several health supplements that have received Halal certification.
6. Alibaba
Alibaba is a dropshipping supplier in China that provides a wide range of goods, including clothing and electronics. They provide both single goods and bulk orders. Also, Alibaba provides a dropshipping service called AliExpress that lets you buy items from their huge product selection at discount rates.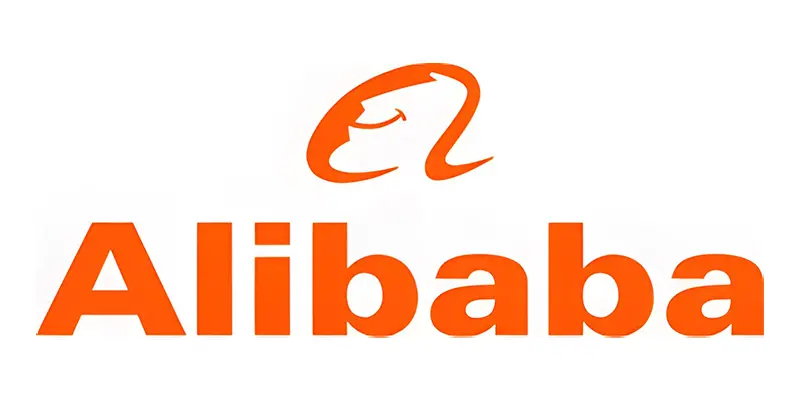 7. WholesaleCentral
WholesaleCentral is a supplier directory that links dropshippers with US manufacturers and distributors. They have over 600,000 goods from 9,000 vendors in their vast database.
From gadgets to clothing items, you will find just about everything there. You can access WholesaleCentral without having to pay a membership fee. Nevertheless, to read the suppliers' contact details, you will have to register.
8. Nutra Group USA
Nutra Group USA is a renowned distributor and manufacturer of wellness, beauty, and health goods. They offer a range of items like supplements, essential oils, vitamins, and more.
To reduce delivery delays, they also operate a warehouse in the US. They are great options for businesses looking for a dependable, economical dropshipping supplier in Georgia.
9. Dropship Bundles
Dropship Bundles is one of the finest dropshipping suppliers in Georgia. It offers cosmetics and hair extensions via dropship to its customers. If you want to start your hair extension business, dropshipping using Dropship bundles would be the best choice.
It was founded as a direct response to the market's urgent need for a US-based Dropship provider. It has a huge range of inventory and offers trustworthy, reliable delivery services.
10. SaleHoo
SaleHoo is another supplier directory that links dropshippers with suppliers, including those in a wide range of specialized markets. Like Alibaba, it has built its reputation for being among the top dropshipping suppliers in the US.
What to Ask Dropship Suppliers?
Before choosing a dropship supplier, here are some questions you should ask them:
What are your minimum order quantity (MOQ) and pricing structure?
One of the most important questions to ask your dropshipping supplier in Georgia is about their pricing structure. This information lets you assess your business model's viability and profit margins. Moreover, you must also enquire about their minimum order quantity to assess if it would be profitable to use their services.
Do you have a return policy?
Another thing you must do as a dropship supplier is whether they have a return policy. Ask them who is responsible for returning items and how refunds and returns are processed. Knowing the dropshipping supplier's return policy will make managing consumer expectations easier and avoid unpleasant situations.
What level of customer support do you offer?
Knowing the supplier's support options, including any training or instructional materials offered, technical assistance, and customer service is critical. Effective communication with your supplier is a vital component of your dropshipping business.
You want to make a strong impression. By doing this, suppliers will be more inclined to cooperate with you and potentially even accommodate unique demands, such as customized labeling.
What kind of goods do you mostly dropship?
Knowing the goods the supplier specializes in dropshipping will help you assess whether they complement your market niche and clientele.
How long do you take to ship products, and how much do you charge?
You need to know how long it will take to ship your order and how much it will cost. You can use this information to establish reasonable delivery expectations with your consumers.
Final Word
Dropshipping has the advantage of being scalable, so if your company takes off, you won't have to buy more inventory levels to meet the rising demand. Second, since you aren't buying inventory separately when you dropship, there are no upfront costs.
In addition, since you are purchasing your items from your supplier on an as-needed basis, you don't need to worry about sourcing goods. However, you should ultimately start investing in goods to establish your brand. Another benefit of having a strong relationship with your supplier is that they can assist you in getting inventory at a competitive price.
When you start out, look for reputable suppliers that provide products that customers are looking for. Doing so is crucial to ensuring the success of your company. Afterward, you can consider switching from dropshipping to maintaining your own inventory. We hope this guide will help you find the best dropshipping suppliers in Georgia.