If you want to join the beauty industry as a small business owner, you come to the right place. Here, you can find a guide for beginners, marketable dropshipping beauty products, and suppliers of the niche.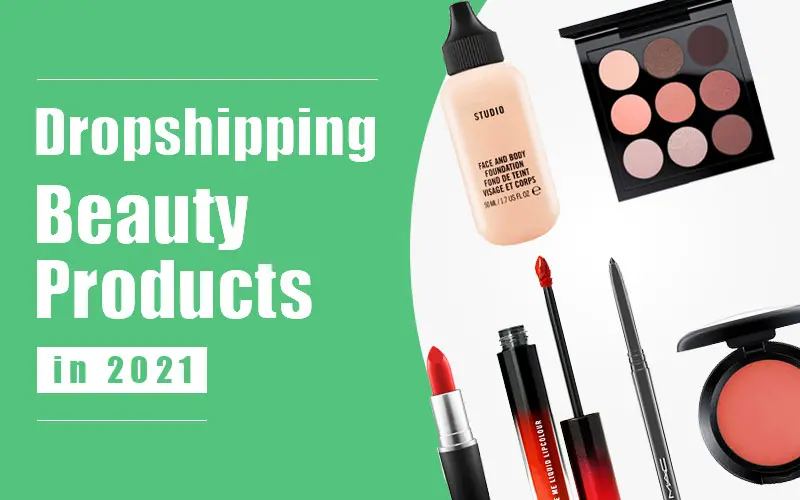 What is beauty dropshipping?
It's an undeniable fact that the beauty market is dynamic all this time. As a report shows, the herbal cosmetics market will continue to grow at a CAGR of 6.2% from 2021 to 2026. The potentiality of the beauty industry hits people who want to start a business. They set their sights on dropshipping program, a business model of fulfilling orders by suppliers.
So, what is beauty dropshipping?
Beauty dropshipping is a startup model that online store owners use in selling beauty products. It allows people to run businesses without keeping inventory. It involves suppliers in fulfillment, orders are shipped from them rather than shopkeepers. There are a wide range of niches in this market. For example, it includes subdivisions like dropship makeup products, dropship skincare products, dropship hair products, etc.
How to dropship beauty products?
As a beginner, you probably itch to have a try. But there is one thing you need to be psyched up. That is the competition. Due to the development of e-commerce, more and more people enter the industry. It requires more effort on store management. Thus, to start an online business, you need to:
1. Create a well-designed beauty store
You can begin with a Shopify store or build it on other online marketplaces like Amazon, eBay, etc. The hardest parts come after registration. Start with store name, you need to research to make your beauty store in line with customers' preferences. For example, if you target female customers, using lovable or exquisite fonts will be favorable. Further, an organized category and navigation bar will be helpful to build a good shopping experience.
2. Pick a right beauty niche
Dropshipping beauty products cover cosmetics, hair care, skin care, oral care, nail care, fragrances, bath and body, and others. When you are choosing a niche market, you need to consider competition intensity. The more popular, the more competitive. And you will need to spend more on search engine and social media marketing. Google Trend is one of the best tools for product research. You can enter keywords to see the popularity.
3. Work with reliable dropshipping beauty suppliers
There are plenty of dropshipping suppliers offer a wide range of beauty products to sell online. You can make a comparison that includes pricing, shipping methods, delivery time, response speed, refund policy, and others. Rating and reviews are also quite essential. You can sum up the advantages and disadvantages to help decisions. Platform reviews such as EPROLO are available to see on the Shopify app store page.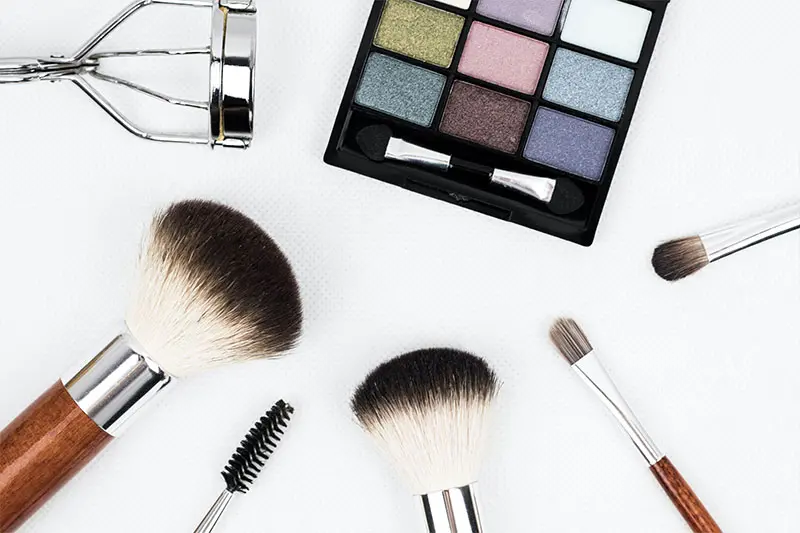 7 Profitable Dropshipping Beauty Products
Products decide the survival of an online retail store. No matter how you plan your marketing strategies, you can't do without them. Unique products can help with attracting audiences when running ad campaigns on social media. However, increasing online store traffic is not difficult. The problem is to drive audiences to place orders. Choosing profitable dropshipping beauty products to sell online is the point.
You can easily find trending products to sell on shopping websites. And some may send weekly recommendation emails to subscribers. Those are good ways to catch up with the trend. Here, EPROLO has picked up some profitable beauty products to dropship. You can take them for reference.
1. All Day Waterproof Volume Mascara
Dropshipping cosmetics is a first thought that appears in many Shopify store owners' minds. The reason for that is because cosmetics is an evergreen market. Mascara, as one of the necessities of daily makeup items, is used to lengthening and thickening eyelashes. Human eyelashes don't always continue to grow, and it's always used to help brighten one's eyes. There are various types of mascara, such as washable and waterproof.
The coming summer makes people consider more when choosing cosmetics. Rain and sweat are inevitable during the season. People tend to use durable and high quality products to keep their makeup clean. Thus, waterproof is an attractive selling point. Waterproof mascara has a lower water content in its materials, which enables it to withstand tears, rain, and sweat. It meets the needs of customers who want to maintain make-ups.
2. Rose Quartz Facial Roller
Massage has a great effect on reducing stress. It's not a small group that people who love to enjoy a massage at home. Facial rollers make home massage easier and are said to be anti aging. The little tool can stimulate blood circulation and help to reduce puffiness. It's not surprising that facial rollers become a thrill for those who love health and beauty. You can find face rollers made of rose quartz, obsidian and metal in shops. And rose quartz is the most common one.
There are several tips to use a facial roller. Using face oil or moisturizer is one of them. People can first apply oil or moisturizer and then roll from neck to forehead. Considering the usage habits of customers, selling facial rollers and together with face oil is a good marketing strategy.
3. Multipurpose Exfoliating Facial Razor
Not only do men shave faces, but women do it as well. And it's more usual than you think. Some women prefer facial shaving to smooth out their skin for better make up. The demand makes facial razors a big market.
A facial razor can be used in lip hair, eyebrow, and hair on the temples. To shave the face effectively, choosing right and high quality products is critical. Straight-edge razors have a good performance in removing peach fuzz and dead skin cells. If you want to drop ship facial razor, it will be helpful to consider the features.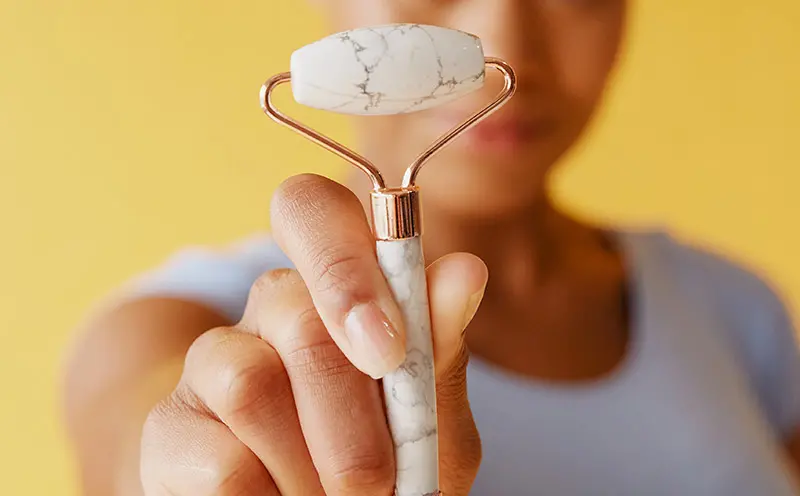 4. Moisturizing Body Lotion
Skincare products like body lotions bring several benefits. They can replenish skin moisture and form a barrier. A fixed usage frequency does not exist when using body lotions. Though people use it more often in winter, body lotion is also a daily product for dry skin people. It's no doubt that this product is marketable all year round.
Because the body lotion is in direct contact with the skin. Ingredients of the body lotions are critical when it comes to selling. Some natural ingredients that are often added in organic body lotions, for example, calendula, squalane and shea butter. However, some are not friendly to the skin, such as alcohol and artificial fragrances. They may cause dryness, allergy, or sensitivity. If you want to dropship body lotions, you need to pay attention to the ingredients.
5. Hot-air Hair Dryer Brush
To visit a salon every day is unrealistic. Hair dryer brush becomes a solution for people who want to style hair at home. Structuring a round brush with a dryer, the product can dry hair and style hairdo at once. The feature makes the hair dryer brush a powerful tool. Especially in the morning when you are busy preparing to go out, it's as convenient as hair extensions.
Selling hair brushes with hot air has been a trend on Amazon. To dropship such a product, it is necessary to know what a good hair dryer brush is. Standards are as follows: firm brushes, glide easily, heat evenly, with different heat settings, and easy to use. Those are also good selling points when you edit the product description.
6. Scalp Massager Shampoo Brush
The word 'massager' is easy to think of feelings of relaxation and comfort. Related health and beauty products will get people's attention, so will the scalp shampoo brush. There are a lot of benefits to having a scalp massage. It can help the blood circulation of the head, deep cleaning of dirt, and release the pressure.
Many shampoo brushes are rounded and with soft silicone teeth. The shape of this unique product is suitable for all hair types and scalps. People can use shampoo and create more foams. Dropshipping such a beauty product is a good idea. It is a frequently used item with lots of good user experience. You can display customer reviews in your Shopify store and arouse the desire to buy.
7. Gel Nail Polish Kit
It's not recent that nails have become a part of fashion. Many women get into this fever. No wonder why they are so enthusiastic about it. The exquisite patterns make nail art. It's like magic at the fingertips.
Gel nails have a wide range of colors and patterns. People can also stick rhinestones and flakes on them. Dazzling options are the key to success. Dropshipping store owners can take it as an advantage. Further, the nail kit is also a plus. This allows customers to have interesting manicures. The sales of nail lamps grow remarkably along with the trend. Selling similar nail products is a nice try.
5 Top Dropshipping Beauty Suppliers
EPROLO
EPROLO is a free-to-use dropshipping supplier that offers a wide selection of over 300 thousand products. There are ten dropshipping product categories and more than one hundred subcategories in the Find Products menu bar. Dropshipping beauty products have been a big part of its services. You can find items of Hair Care & Styling, Makeup, Skin Care, Fragrances & Deodorants, Beauty Essentials, Shaving & Hair Removal, Bath & Shower, etc. The platform provides a best selling list on the product page, which you can search for best niche dropshipping products.
The platform offers a shipping time of 5 to 15 days. It's varied based on shipping methods and countries. Busy seasons like Christmas will also affect. It will send a notification in advance when there is a shipping delay.
Another point worth noting is that EPROLO is also a dropshipping sourcing agent. People can use it to source products from AliExpress and others. Even non-Shopify and non-Woocommerce stores are available to use. In addition, it supports custom packaging which can help build your own beauty brands.
Beauty Joint
Beauty Joint is a USA makeup distributor which also provides dropshipping services. It has eleven main product categories which cover eyes, lips, face, nails, body, makeup brushes, etc. Each main category is divided into different subjects. For shipping methods, Beauty Joint provides four options, for example, Standard, USPS Priority Mail, and USPS Priority Express Mail. International shipping is available. And packages can be shipped within 3 to 10 days if you use USPS Priority. The website has set up a dropshipping Program for online store owners.
ISO Beauty
ISO Beauty is one of dropshipping beauty suppliers located in the United States. It offers a wide range of hair care products to choose. Products are classified into ten categories. You can find curling wands, dryers, straighteners, hair extensions and others on the site. The processing time of an order is about 1 or 2 days. And the delivery time is different. For US orders, products take 2 to 5 days to arrive. International orders will take 10 to 14 days. Both are shipped by USPS.
There are some requirements to join its dropshipping program. People are required to have bought products before they can join. And they should pay a $200 account set up fee. Some channels are not allowed to sell ISO Beauty products, such as Amazon and eBay.
Born Pretty
Nail products are the primary product of Born Pretty dropshipping supplier. It sells stamping nails, nail gel, polish, nail tools, stickers, rhinestones and decorations. The website has set up the United States and United Kingdom based warehouse pages, which allow people to find products by location. It takes 1 to 3 days to process orders on Born Pretty. The logistics of it is about 2 to 4 weeks in general. The website uses EMS, DHL, UPS Express and FedEX as its shipping methods. As for dropshipping services, Born Pretty charges zero.
Naturally Vain
Naturally Vain is a Canadian wholesaler that offers a wide selection of bath and body products. For example, bath bombs, bath salts, bath oils, shower steamer and soap bars. Besides, you can also find hair, face, body, and household products on the site. To support retailers, Naturally Vain provides cost effective online retail ready products. Moreover, white labeling is available. Ecommerce store owners can add a logo on products or build your beauty brands with designers of Naturally Vain.