Imagine a scenario where you're sipping your morning coffee, lounging on a beach, or spending quality time with loved ones while your bank balance continues to grow. This isn't a pipe dream; it's the essence of passive income. In today's digital age, pursuing passive income has become a widespread goal for many individuals looking to secure their financial future.
Among the various methods available, dropshipping has emerged as a viable avenue to achieve passive income. But what exactly is dropshipping, and how does it facilitate the realization of passive income?
In this blog, we'll dissect the mechanics of this innovative business model, explaining how it operates as a side hustle that can yield financial gains with minimal active involvement. We'll also delve into the steps required to start a dropshipping passive income and introduce you to some of the best suppliers in the industry.
Let's dive in and uncover the strategies, insights, and opportunities that can make "dropshipping passive income" a reality for you in 2023 and beyond.
How Does Dropshipping Bring Passive Income?
Dropshipping can be a lucrative source of passive income due to its unique characteristics:
1. Automated Order Processing: Dropshipping streamlines order processing. Your online store handles customer orders, but suppliers take care of packaging and shipping, reducing your active involvement.
2. Location Independence: Operating online allows you to manage your dropshipping business from anywhere with an internet connection. This grants geographic freedom and the ability to earn income while pursuing other interests.
3. Low Overhead Costs: Dropshipping is cost-effective with minimal overhead expenses. There's no need for physical storefronts, extensive inventory, or large staff, reducing financial risk.
4. Scalability: As your business grows, you can easily expand your product range or target new markets without overhauling your business model.
5. Outsourcing Tasks: As your business expands, consider outsourcing tasks like marketing or customer support to free up your time and enhance your passive income experience.
6. Reduced Customer Service Demands: Dropshipping often involves fewer customer service demands since suppliers handle order fulfillment. This allows you to focus on business growth.
7. Subscription and Recurring Revenue Models: Implementing subscription or membership models can provide a steady income stream, with customers billed automatically at regular intervals.
How to Start a Dropshipping Business for Passive Income
Is dropshipping passive income a lucrative option in 2023?
Yes.
But what to do and where to start?
Starting a dropshipping business for passive income requires careful planning and execution, but with dedication and the right strategies, you can create a sustainable income. Here's how to kick-start your journey toward dropshipping passive income.
1. Choose Your Niche
The foundation of any successful dropshipping venture is selecting the right niche. Look for products that align with your interests and expertise, as this can make the process more enjoyable. Here's an in-depth look at this pivotal step:
Market Demand and Profitability: Look for niches that offer a balance between market demand and profitability. High demand is essential for sales, while profitability ensures sustainable income.
Keyword Research: Utilize keyword research tools to understand what people are searching for related to specific niches. High search volumes may indicate strong demand.
Focus on Evergreen Niches: While trendy niches can be profitable, consider evergreen niches with consistent demand throughout the year.
Micro-Niches: In highly competitive markets, consider micro-niches or sub-niches where you can carve out a unique position.
Diversify Over Time: As your business grows, consider expanding into related niches to diversify your product offerings and revenue streams.
2. Market Research
This step allows you to gain deep insights into your chosen niche and assess its feasibility for dropshipping passive income. Here, we'll explore the critical elements of market research and provide some valuable tips to guide your efforts:
Identify Competitors: Identify and analyze your competitors within the niche. This includes both direct competitors and indirect competitors.
Strengths and Weaknesses: Evaluate the strengths and weaknesses of your competitors. Understand what sets them apart and where they may be falling short.
Pricing Strategies: Examine the pricing strategies of your competitors. Are they offering discounts, bundles, or unique value propositions?
Market Gaps: Look for gaps in the market where customer needs are not adequately met. These gaps represent opportunities for you to provide unique solutions.
Unique Value Proposition: Determine how you can offer unique value to customers. This could be through exceptional customer service, exclusive product offerings, competitive pricing, or innovative marketing.
3. Create Your E-Commerce Website
Your online store serves as the digital storefront for your dropshipping venture. Customize your business website to reflect your brand and product offerings. Here are some crucial aspects of creating an effective e-commerce website:
Choose a Reliable E-Commerce Platform: Select a robust e-commerce platform like Shopify, WooCommerce, or BigCommerce, as they offer customizable templates and essential e-commerce features.
Prioritize User Experience: Conduct usability testing to ensure that your website is easy to navigate and that the checkout process is straightforward.
Security Measures: Implement robust security measures to protect customer data and ensure safe transactions. Use SSL certificates, secure payment gateways, and regular security audits.
Clear Product Descriptions: Craft compelling product descriptions that highlight the benefits and features of your items. Include dimensions, specifications, and any unique selling points.
Regular Updates: Keep your website updated with the latest products, pricing, and content. Freshness can attract returning visitors and enhance SEO rankings.
4. Find Reliable Suppliers
The choice of suppliers in your dropshipping business is a make-or-break decision that can significantly influence your ability to generate passive income. Dependable suppliers are the backbone of your operation, ensuring that your customers receive quality products in a timely manner. Let's take a look at how to choose trustworthy suppliers:
Supplier Vetting: Conduct thorough research to identify potential suppliers. Look for suppliers with a proven track record of reliability and quality.
Product Quality: Assess the quality of the products offered by the supplier. Request product samples if necessary to evaluate their quality firsthand.
Efficiency: Examine the supplier's order processing and fulfillment capabilities. Timely order processing and shipping are critical to customer satisfaction.
Shipping Times: Inquire about the average shipping times offered by the supplier. Delays in shipping can lead to customer dissatisfaction and potentially harm your reputation.
Customer Reviews: Research customer reviews and testimonials about the supplier. This can provide insights into the experiences of other dropshippers.
Shipping Partners: Inquire about the shipping partners or carriers the supplier uses. Established partnerships with reputable carriers like FedEx, UPS, or DHL can ensure reliable delivery.
Consider Multiple Suppliers: Diversify your supplier base to mitigate risks. Relying on a single supplier can leave you vulnerable to disruptions.
Contract Terms: Review and understand the terms and conditions of your supplier agreements, including return policies and dispute resolution processes.
5. Import Products to Your Store
Integrate your chosen suppliers into your online store by importing their products. Pay careful attention to product descriptions, images, and pricing to make your listings appealing. Consistency and accuracy are key to establishing trust with your audience. Here are some tips for creating compelling listings:
Optimize for SEO: Incorporate relevant keywords in your product titles and descriptions to enhance search engine visibility. Effective SEO can drive organic traffic to your store.
Clear Categorization: Organize your products into logical categories and subcategories to help customers navigate your catalog effortlessly.
Customer Reviews: Encourage and showcase customer reviews and ratings for products when available. Positive reviews build trust and credibility.
Product Variations: If a product comes in multiple variations (e.g., different colors or sizes), clearly display these options on the product page.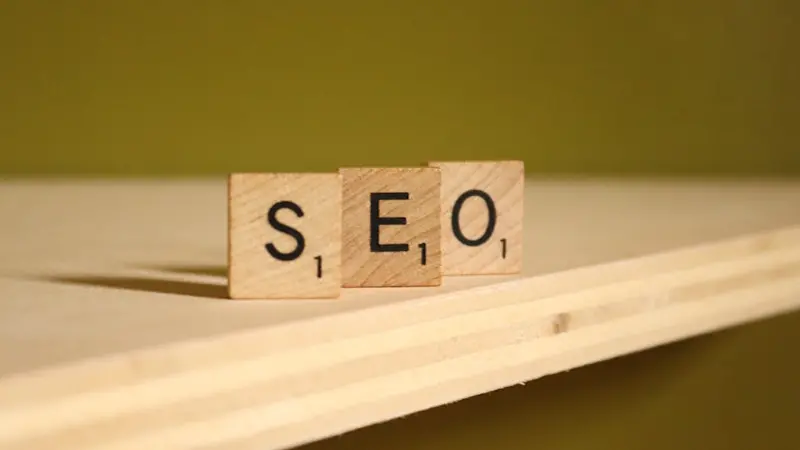 6. Set Up Payment Processing
To facilitate smooth transactions flowing into your account, set up secure payment gateways. Ensure that your customers can easily make payments through your online store. Here are some factors to consider:
Choose Trusted Providers: Select well-established payment gateway providers known for their reliability and security. Common choices include PayPal, Stripe, Square, and Authorize.Net.
SSL Encryption: Implement Secure Sockets Layer (SSL) encryption to secure sensitive customer data, such as credit card information, during transactions.
Diverse Payment Methods: Offer a variety of payment methods to accommodate a broader customer base. Common options include credit and debit cards, digital wallets (e.g., Apple Pay, Google Wallet), and even buy now, pay later services like Klarna.
International Payments: If you serve an international customer base, consider providing payment options that are commonly used in different regions. This can reduce barriers to purchase for global customers.
PCI Compliance: Ensure that your payment processing system complies with Payment Card Industry Data Security Standard (PCI DSS) requirements to protect customer data.
7. Develop Marketing Strategies
To attract visitors and potential buyers, you need effective marketing strategies. Here, we'll explore the key elements of developing successful marketing strategies and provide tips to optimize your efforts:
Search Engine Optimization (SEO): Incorporate relevant keywords, improve site speed, and create high-quality content to attract organic traffic.
Content Marketing: Create valuable and informative content that resonates with your target audience. This can include blog posts, guides, product reviews, and videos.
Social Media Marketing: Utilize social media platforms, such as Facebook, Instagram, to engage with your audience, share product updates, and run targeted advertising campaigns. Leverage visual content, hashtags, and user-generated content to boost your social presence.
Paid Advertising: Invest in paid advertising campaigns through platforms like Google Ads, Facebook Ads, or Instagram Ads.
Email Marketing: Build and nurture an email list of subscribers interested in your products. Send personalized and relevant email campaigns, including product recommendations, promotions, and updates.
8. Provide Customer Support
While dropshipping minimizes many operational tasks, customer support remains crucial. Offering excellent customer service can lead to positive reviews, repeat business, and "passive income dropshipping" that continues to grow. Here are some tips for providing excellent customer support:
Timely Responses: Respond to customer inquiries and concerns promptly. Set clear expectations for response times and adhere to them.
Professionalism: Maintain a professional and courteous tone in all customer interactions. Address issues calmly and empathetically.
FAQs and Self-Help Resources: Create a comprehensive Frequently Asked Questions (FAQs) section on your website to address common queries. Provide self-help resources, such as setup guides or troubleshooting videos.
Multichannel Support: Offer customer support through multiple channels, including email, live chat, phone, and social media. Be accessible on platforms where your customers are most active.
Clear Return and Refund Policies: Clearly communicate your return and refund policies to customers. Make the process straightforward and hassle-free.
9. Scale Your Business
Finally, as you gain experience and confidence, focus on scaling your business. Expand your product offerings, explore new markets, and consider automating more aspects of your business to enhance the potential for dropshipping passive income.
5 Best Suppliers for Your Dropshipping Business
Selecting the right suppliers is crucial to building a successful dropshipping business. Here are some reputable suppliers you can consider for your dropshipping venture:
1. EPROLO – Our Top Pick
EPROLO, a prominent dropshipping player, offers a comprehensive suite of services with a "Forever Free" model. It boasts a vast catalog of 1 million+ products and strategically located warehouses in China and the USA for efficient shipping via FedEx, USPS, and UPS.
EPROLO stands out for customization, allowing branding without minimum orders. Essential features include product sourcing, order fulfillment, and inventory management. It integrates seamlessly with major platforms like Shopify, eBay, and WooCommerce, serving over 300,000 dropshippers worldwide. If you start dropshipping as a side hustle, EPROLO equips you for success.
2. Spocket
Spocket connects retailers with the vast US and European supplier network, emphasizing reliability for swift shipping. Retailers access quality products with fast delivery but note they lack a free plan for unique products. A 14-day free trial for the Starter Package is relatively short, and advanced features like automatic tax assessment and package customization are limited.
3. AliExpress
AliExpress offers flexible fees (5% to 8%) and a vast catalog of 100+ million products. However, it operates primarily as a marketplace, limiting product customization and branding. Longer shipping times, especially from China, and language barriers with vendors are considerations.
4. SaleHoo
SaleHoo offers a 60-day money-back guarantee and comprehensive guides to navigate dropshipping. Its customer service is responsive. However, the product directory is limited (1.6 million products), and third-party sales fees can affect profitability.
5. Worldwide Brands
Worldwide Brands, established in 1999, provides a vetted directory with over 16 million wholesale products. Lifetime access eliminates subscription fees, but it primarily serves the North American market. A resale certificate is required for larger orders.
Dropshipping Passive Income: FAQs
Is dropshipping truly passive income?
Dropshipping can indeed be a form of passive income, but it typically requires initial effort in setting up the business, selecting products, finding the right supplier, and implementing marketing strategies. Once established, it can transition into a passive income stream, allowing you to enjoy the benefits of passive income dropshipping.
Can I make a full-time income with dropshipping passive income?
It is entirely possible to achieve a full-time income with dropshipping passive income. Success, however, hinges on various factors, including your marketing endeavors and the time you invest in building and scaling your business around passive income dropshipping.
How long does it take to see results with dropshipping passive income?
The timeline for dropshipping passive income varies. Some may see results in a few months, while others may take longer due to factors like niche competitiveness, marketing effectiveness, and supplier choice.
What are the common challenges in achieving passive income through dropshipping?
Common challenges in achieving passive income through dropshipping include finding reliable suppliers, efficient customer service management, handling shipping delays, staying competitive in your niche, and adapting to e-commerce changes.
Is dropshipping passive income suitable for everyone?
Dropshipping passive income can offer a viable income stream for many individuals. However, it may not be the ideal choice for those seeking instant results or individuals who are unwilling to invest time and effort in constructing and managing an online business tailored to passive income dropshipping. Achieving success in dropshipping often demands commitment and persistence.
Dropshipping Passive Income: Conclusion
In 2023, pursuing dropshipping passive income is a viable journey. From niche selection to marketing optimization, each step contributes to a business that operates with minimal daily involvement. Remember, success requires dedication and continuous improvement, but it's achievable. Go forth armed with knowledge and turn your venture into a sustainable source of passive income in the year ahead. Good luck!