Dropshipping has been a game-changing business model, letting sellers set up stores without any of the troubles of inventory, shipping or physical product handling.
But with the nature of products changing, and the increased use of the internet, there are now changes even within this model. Dropshipping digital products is where the industry is now headed, with intangible inventory – products that are digital by nature.
Let's take a look at the world of digital dropshipping, the top items to sell and how to succeed in this new marketspace.
What are Digital Dropshipping Products?
Digital dropshipping products are digital goods or content that can be sold online without physical inventory or shipping. This business model allows entrepreneurs to offer a wide range of digital products, which customers can purchase and access instantly.
Digital dropshipping products are popular in the e-commerce industry due to their many advantages, including low overhead costs, ease of distribution, and the ability to reach a global audience.
Is Digital Dropshipping Profitable?
Digital dropshipping can be very profitable for several reasons.
Great Demand
In a digital economy, information and knowledge have become the currency of the realm. This burgeoning demand for digital products, fueled by the convenience and accessibility of the internet, creates a ripe environment for digital dropshipping.
The possibilities are virtually limitless, whether it's educational materials like online courses or digital tools and templates.
Low Investment & High Return
One of the most appealing aspects of digital dropshipping is the minimal upfront investment required. Unlike traditional e-commerce, there's no investment in physical inventory and managing shipping logistics is unnecessary.
The cost-efficiency of the model allows for a high return on investment, making it an attractive option for budding entrepreneurs.
Easy to Create & Distribute
You can create a digital product base on your interest, ability, and experience. A simple example is try to create your own unique recipe if you like to bake something. Digital products offer a unique advantage through automated delivery and distribution. Once a customer places an order, the product is instantly accessible, eliminating the need for physical shipping. This streamlined process enhances the customer experience and minimizes operational complexities.
Never Out of Stock
A perpetual frustration in traditional retail is running out of stock when demand is high. With digital dropshipping, this concern is nonexistent. Digital products are always in stock, ensuring customers can easily access their desired items.
Lower Barrier to Entry
Launching a digital dropshipping business is relatively straightforward, requiring fewer complexities and lower barriers to entry compared to traditional retail. This allows a wider range of entrepreneurs to enter the market and explore profitable niches.
Environmentally Friendly
In an age when environmental consciousness is paramount, digital dropshipping is inherently eco-friendly. The absence of physical production, transportation, and waste minimizes the carbon footprint associated with traditional retail.
Customers receive digital goods without contributing to packaging or shipping waste, making it a sustainable choice for both entrepreneurs and consumers.
15 Types of Digital Products to Dropship
1. Ebooks & Audiobooks
Ebooks and audiobooks are incredibly versatile digital products with a wide range of genres and audiences. You can offer anything from bestselling novels and self-help guides to technical manuals and cookbooks.
Audiobooks are particularly valuable for those who prefer to listen to books during commutes, workouts, or downtime. They're available in various formats and genres, making them a diverse addition to your digital product inventory.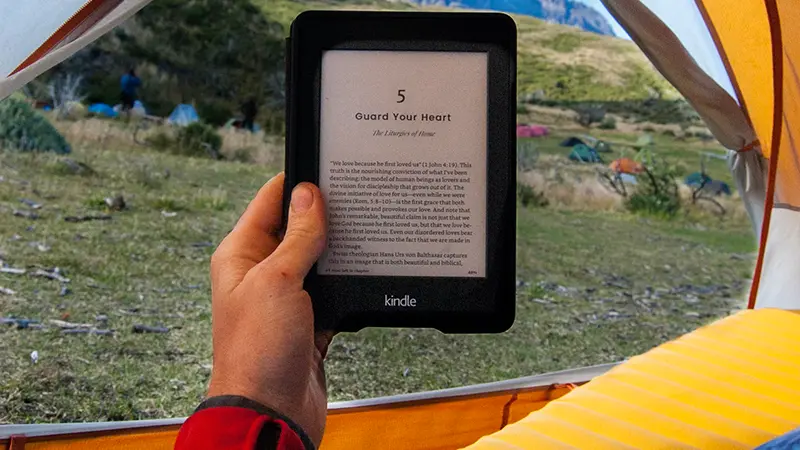 2. Online Courses
The e-learning industry is experiencing unprecedented growth. Online courses cater to a vast and diverse audience seeking to acquire new skills and knowledge. These courses can range from language learning and personal development to highly specialized vocational training.
People are constantly trying to find new ways to expand their horizons, and with the internet bringing in newer arenas and ways to learn new skills, online courses have become extremely popular.
3. Templates
Templates are essential digital products that serve several purposes. They make life easier for various professionals and entrepreneurs. Website templates help individuals and businesses establish a professional online presence without the need for extensive web development.
Presentation templates simplify the creation of engaging slideshows, perfect for professionals or students. Document templates, including resumes and business reports, enhance productivity in the workplace.
You can cater to a broad audience with different needs by offering a wide range of customizable templates.
4. Subscription & Membership Services
Subscriptions and memberships are a unique category of digital products offering the allure of recurring revenue. These services provide premium content, exclusive access, or other benefits in exchange for a recurring fee.
Examples include subscription boxes, exclusive forums, streaming services, and more. This model ensures a steady stream of income for your business, which can grow over time as you acquire more subscribers.
5. Digital Artwork
Digital artwork encompasses a wide range of creative visuals, from illustrations and graphic designs to digital paintings. These digital products cater to a broad audience, including individuals, businesses, and creative professionals looking for unique visual content for websites, marketing materials, or personal projects.
Getting talented artists to showcase their work in your online store and offering a diverse selection of digital art to satisfy different tastes can help you bring in clients while also bringing attention to underrated artists.
6. Fonts
Typography and fonts play a crucial role in design, making fonts a valuable digital product for graphic designers, web developers, and businesses seeking distinctive branding. Offer a selection of unique fonts and typefaces to cater to the diverse typography needs of your customers.
You could also consider collaborating with font creators or designers to showcase their work and provide your audience with a wide variety of fonts to choose from.
7. Video Content
Video has become a dominant medium in today's digital landscape. Video content is highly sought after and serves a wide array of purposes, including tutorials, marketing campaigns, educational content, and corporate presentations.
Different kinds of video content, such as stock footage, customizable video templates, and instructional videos, can attract more interested users.
8. Photography
High-quality digital images are in constant demand, serving a variety of purposes for businesses, bloggers, website owners, and creative projects. Your digital photography collection can include images suitable for website banners, marketing materials, or personal projects.
To build your inventory, you can connect with photographers or purchase licenses to distribute their work. By offering a broad selection of digital photos, you can cater to different audiences and industries.
9. Photo or Video Presets
Photo and video editing software presets are indispensable for content creators and photographers. These presets streamline the editing process, making it easier for users to achieve specific styles and effects in their photos and videos.
Presets can cater to various software applications, from Adobe Lightroom to Final Cut Pro. Offering a diverse range of presets ensures that you reach a broad audience of content creators and visual artists looking to enhance their work efficiently.
10. Music
The digital music industry is expansive, offering digital products that cater to music enthusiasts, content creators, and businesses. Your digital music selection can include music tracks, sound effects, and even full music albums.
The diversity of music genres and styles allows you to curate a collection that appeals to a wide range of customers. You can connect with musicians, composers, and music producers to source their work.
11. Software
Software solutions serve as essential tools for both individual users and businesses. These digital products can encompass a wide range of applications, from productivity tools and graphic design software to specialized business applications.
You can offer licenses for popular software or collaborate with software developers to resell their products. Tailor your selection to meet the specific needs of your target audience, whether they're individual users or corporate clients.
12. Craft Patterns & Downloadable Prints
Craft patterns and downloadable prints cater to a niche market of craft enthusiasts and DIY hobbyists. These digital products provide step-by-step instructions for a variety of do-it-yourself projects, including knitting and sewing patterns, woodworking designs, digital scrapbooking templates, and more.
Plenty of craft designers are open to partnering with websites, so you can purchase rights to resell their designs. This niche can attract a dedicated audience seeking creative projects and templates to work on.
13. Online Magazines
Digital magazines are tailored to niche-specific content, attracting subscribers and readers interested in specialized topics. Your digital magazine offerings can span a wide range of genres, from lifestyle and fashion to technology and business. The availability of various magazine genres ensures you can appeal to a broad customer base with diverse interests.
14. Spreadsheets
Spreadsheets and data tools serve as essential resources for businesses and individuals, helping them manage data, perform calculations, and streamline tasks. Your digital spreadsheet inventory can include Excel templates, financial calculators, and data analysis tools.
These customizable spreadsheets enhance productivity in various fields. Offering a range of spreadsheets ensures you can cater to your audience's different business and personal needs.
15. Research Reports & Statistics
Research findings, statistical data, and specialized reports are invaluable resources for businesses, researchers, and academics. These digital products provide access to data-driven insights, market research, and industry reports. By offering access to in-depth reports and statistical data, you cater to a niche audience seeking authoritative information and analysis in their respective fields.
Selling Tips for Success in Dropshipping Digital Products
Great Demand
In the vast world of digital products, finding a niche that resonates with your interests, expertise, or target audience is paramount. Specializing in a particular niche allows you to become an expert and cater to a more focused customer base.
Consider your passions and knowledge when choosing your niche. Moreover, select the right e-commerce platform to host your digital product store.
Popular options include Shopify, WooCommerce, and specialized marketplaces such as Etsy or Udemy (for online courses). Ensure that the platform aligns with the needs of your chosen niche.
Build a Strong Brand Identity
A strong brand identity sets you apart in the digital marketplace. Create a
compelling brand
that reflects your digital products' values, style, and unique selling proposition. Design an eye-catching logo, choose a consistent color scheme, and craft a visually appealing website.
Your brand identity should resonate with your target audience and make your store memorable.
Improve Customer Shopping Experience
The ease of shopping on your website is crucial to success, it's imperative to improve the outlook of your website and make sure the website is user-friendly and appealing. Implement a clear navigation structure, intuitive search functionality, and a hassle-free checkout process.
Make it easy for customers to find, purchase, and access their digital products. Remember that a positive shopping experience can lead to repeat business and word-of-mouth recommendations.
Conduct Trend Analysis & Stay Up-to-Date with Your Supplier
Staying informed about
industry trends
and changes in customer preferences is vital. Continuously monitor your chosen niche and adapt your product offerings to meet evolving demands. Additionally, maintain a close relationship with your digital product suppliers.
Being in the loop about their latest offerings and updates can help you keep your inventory fresh and up-to-date. Staying on the cutting edge of your niche ensures that your store remains competitive.
Optimize Marketing Strategies
Invest in digital marketing strategies to increase your store's visibility and attract potential customers. Leveraging various marketing channels, including paid advertising, social media, and content marketing, is essential.
Create a marketing plan that aligns with your target audience and product niche. Use a combination of these strategies to reach a wider audience and drive traffic to your store.
Use the Psychology of Sales
Incorporate psychological techniques to influence customer behavior and increase conversions. Strategies like creating a sense of urgency through limited-time offers or showcasing social proof through reviews and testimonials can persuade potential customers to make a purchase.
Emphasizing scarcity, which communicates the limited availability of a product, and employing emotional triggers in your product descriptions and marketing materials also tends to drive up sales. These psychological tactics can have a significant impact on sales and customer retention.
Marketing Strategies for Digital Dropshipping Products
Google Ads
Google Ads is a powerful platform for driving targeted traffic to your digital product store. This advertising system allows you to create well-crafted ad campaigns based on relevant keywords and demographics.
Google Ads can place your products prominently in search results, attracting potential customers actively searching for specific digital products. The key is to conduct comprehensive keyword research and create compelling ad copy that resonates with your target audience.
Social media marketing leverages the immense reach and engagement of platforms like
Facebook
, Instagram, and
Pinterest
. These platforms offer opportunities to showcase your digital products through engaging content, captivating visuals, and effective ad campaigns.
Your strategy should include regular posting, engagement with your audience, and the use of relevant hashtags. Social media allows you to connect with potential customers, build brand awareness, and develop a loyal following that can drive traffic to your store.
Influencer Marketing
Influencer marketing involves partnering with individuals who have a substantial and engaged following within your niche. These influencers can help promote your digital products to their audience, lending authenticity and credibility to your offerings.
To implement this strategy successfully, identify influencers whose followers align with your target customer base. Reach out to influencers through direct collaboration or by offering compensation for their promotional efforts. Influencer marketing can be a game-changer for increasing brand exposure and sales.
Email Marketing
Email marketing remains a potent tool for engaging with your audience and promoting your digital products. Building an email list is crucial for cultivating relationships with potential customers and existing clients.
Regular newsletters, promotional emails, and exclusive content can entice subscribers to visit your store and make purchases. The key to effective email marketing is delivering value and consistently communicating.
Search Engine Optimization (SEO) Marketing
SEO marketing involves optimizing your website and product descriptions for search engines, primarily Google. This strategy aims to increase organic (unpaid) traffic to your site by ensuring that your digital products rank higher in search results.
To succeed with SEO, you need to conduct keyword research, create high-quality, informative product descriptions, and improve your website's user experience. Building backlinks from reputable sources can enhance your site's authority and visibility.
Content Marketing
Content marketing focuses on creating and sharing valuable, informative, and relevant content to attract and educate your target audience. This strategy goes beyond promoting your products directly and aims to provide resources and insights that resonate with your customers.
Your content can take various forms, such as blog posts, video tutorials, and infographics. By offering valuable resources and information, you position your brand as an authority in your niche and establish trust with your audience.
Affiliate marketing
is a collaborative approach that involves establishing an affiliate program where individuals or businesses can promote your digital products in exchange for a commission on sales. Affiliates use unique tracking links to direct traffic to your site and earn a percentage of each sale generated through their efforts.
The appeal of affiliate marketing lies in the ability to leverage the promotional efforts of others, expanding your reach and potentially increasing sales. Successful affiliate programs incentivize affiliates by offering competitive commission rates and providing them with marketing materials and support.
Social Proof
Social proof involves encouraging customer reviews, ratings, and testimonials to build trust and provide evidence of your product's quality and popularity. Positive feedback from satisfied customers can sway potential buyers and alleviate any reservations they may have.
To make the most of social proof, create dedicated sections for customer reviews on your product pages, encourage satisfied customers to leave reviews, and share these testimonials through various marketing channels. Social proof bolsters your credibility and fosters confidence in your products among potential buyers.
Conclusion
Dropshipping digital products can be a very lucrative business model. Digital products are the future of commerce, so dropshipping them not only offers accessibility and convenience but also aligns with the changing landscape of consumer preferences.
With instant access to products, reduced environmental impact, and minimal overhead costs, this business model can be highly profitable for those who approach it strategically.
FAQ
1. How do I start digital dropshipping?
To start digital dropshipping, choose a niche, research reputable suppliers, set up an online store, list products, market your store, process orders, and provide customer support.
2. What is an example of a digital product?
Examples of digital products include ebooks, online courses, website templates, digital artwork, fonts, stock photos, software, craft patterns, music tracks, and research reports.
3. Is it legal to dropship digital products?
Yes, it is legal to dropship digital products as long as you respect intellectual property rights and adhere to relevant laws and licensing agreements.
4. Can I sell digital products on Shopify?
Yes, you can sell digital products on Shopify by setting up a Shopify store and utilizing its tools for digital product sales.
5. How to create a digital product?
To create a digital product, first identify your niche and plan your product's content and format. Once you have the design ready, find the right tools and make your product. Now, it's ready to be on the market!