Choose a right niche, and you are half done to create a successful dropshipping business. Why say so? Because a marketable product drives customers to place orders. And that's where the profit margin comes from.
The benefits of profitable niches show in many ways. Sales are just one of them. For example, profitable niches are beneficial to online store branding. When you start a dropshipping business, the store name remains unknown at the beginning. If you choose a good niche idea and sell marketable products in your store, you may get attention. Customers are likely to see you when searching for products. Even if they do not buy from you right away, they have an impression of your store.
Having talked about the importance of a great product niche, now come to the question that online shop owners concern most – what are the most profitable dropshipping niches in 2021? Here, EPROLO has made a list of Best Niches for Dropshipping 2021. Besides, tips on how to find the best niche for dropshipping are placed below.
1. Gaming Niche Accessories
Due to the COVID-19, people spend more time at home. And the epidemic is not over to date. As time turning longer, people try to find things to kill time. It's not surprising that people play board game with family or video game online to pass the time. The interesting games make time go faster. People don't just play video games on the computer or board games. Many download games on their phones seem to have a better playing experience. As an online store owner, here is your chance.
Selling gaming niche ideas will remain a hot trend in 2021. Sell products like headphones and keyboards are good ideas to make a lot of money. And, do not miss cell phone accessories. Store owners can also take them into consideration.
EPROLO picks the following gaming niche products for drop shipping. You can take them as a reference to get started selling gaming items.
Cell Phone Game Cooler
Screen Magnifier
Bluetooth Speaker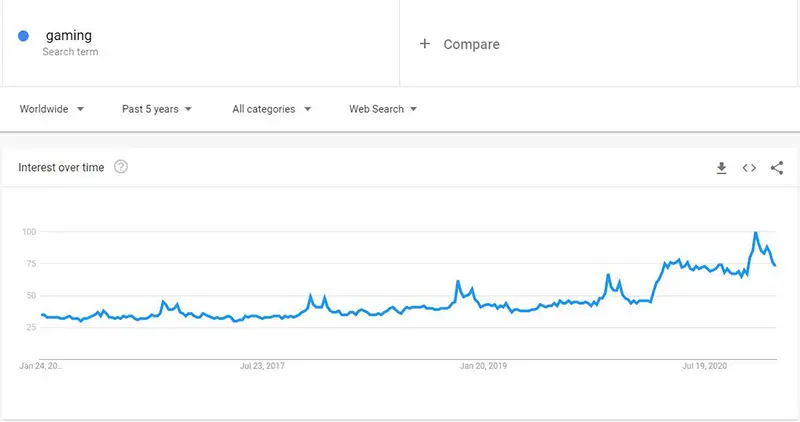 2. Home Gym Equipment
Whether it's an epidemic or bad weather, the love of fitness will never stop. Sports lovers like to keep exercising. The only difference is that they have physical training outdoors or indoors. Since outdoor activities are limited during COVID-19, a lot of people tend to exercise at home. And some non-sport lovers join the fitness team. The demand for home gyms increases remarkably, which is also indicated on Google Trends.
Home gym equipment ranges from a treadmill, jump rope, ball, yoga set to resistance bands. Sports products like water bottle and gym suit are also trendy. Online business owners can add products to sell according to their store positioning. But remember one thing: bigger products need more shipping costs.
EPROLO provides some dropshipping product ideas in the fitness niche. You can take them as a reference.
Yoga Mat
Training Pants
Sports Water Bottle
3. Baby Care Products
Caring for a newborn is not an easy task. Parents are in a great bustle. Convenient baby care product niche plays an important role when caring for newborns. And it will always be popular, including 2021.
Parents care about quality most. If you're a dropshipping store owner specializing in the baby care niche, quality is the top priority of products in your store. In addition, sell products which aim at parents' pain point is also a nice try. Parents are exhausted when caring for their babies. They have to wake up repeatedly for breastfeeding, changing diapers, etc. Do great product research and choose some that help them, for example, a nursing pillow and skincare.
EPROLO picks the following baby niche items for selling online. You can take them as a reference and check shipping costs online.
Quick-Change Diaper Clutch
Baby Thermometer
Baby Nail Clippers
4. Pet Supplies
Love on the pet is immeasurable. According to a consulting firm survey in 2020, pet owners are willing to spend $90 on pet merchandise on average. The data imply the fact that the pet supplies market is massive and potential to make a lot of money. You can see pet schools, pet restaurants, pet hospitals, and numerous pet stores at all places.
There are different kinds of pets. Mostly, people have dogs, cats, fish, and birds. And pet supplies contain various categories, for example, food, toys, bed, medicine, feeder, clothing, etc. If you want to sell pet supplies, you'd better first do market and product research, classify pet types, then find the related products to sell.
EPROLO provides some drop shipping product ideas in pet supplies. You can take them as a reference.
Dog Chew Toy
Pet Bed
Cleaning Brush
5. Beauty Care Products
The beauty care market has existed for a long time. With a huge demand for consumption, the competition of the beauty niche is fierce. It's a common thing that sellers get no sales in a period. If you want to join the competition, you need to spend time on product research. A marketing plan is also critical to your online store.
Beauty care products can be divided into fragrance, makeup, haircare, skincare, bath, etc. Dropshipping store owners can choose a selling point, like natural or pure, when selecting items.
EPROLO picks the following items for beauty care, one of the top dropshipping niches. You can take them as a reference.
Makeup Brush Set
Hair Trimmer
Soap
6. Home Working Accessories
The online office work model seems to maintain for a while. As the epidemic continues, working at home has become a part of life. To work better, people pay more attention to comfort and efficiency. Catching this pain point and their related needs will bring growth to your online businesses.
Home working accessories include a desk, chair, lighting, seat cushion, coffee maker, speaker, keyboard, mouse pad, blue-light-blocking glasses, timer, stationery, etc. Google Trends shows the search volume of them increase rapidly.
EPROLO picks the following home working accessories for selling online. You can take them as a reference.
Laptop Stand
Seat Cushion
Extension Cord
7. Personal Health Care Products
The focus on personal health will continue to grow in 2021. The rising demand will stimulate the creation of health niches products and tech. And they will update faster than you think. As an online business owner, you have to be sensitive. It's helpful if you keep following the latest news of the personal health care niche. The more important thing is that you should change your marketing strategy based on the latest situation.
Personal health niches products to sell include cleaning wipes, masks, thermometers, massagers, pill organizers, ear cleaners, etc.
EPROLO picks the following personal health care products for dropshipping stores. You can take them as a reference.
Touchless Forehead Thermometer
Shaver
Neck Massager
8. Kid Toys
How do parents spend time with kids during the holiday? Toys may be the answer. A creative toy can bring fun to both kids and parents. And it can make the parent-child relationship closer. Demand for kid toys is stable. It is worth noting that kid toys niche rocket during COVID-19. Due to the unpredictable end time, kid toys is still a profitable dropshipping niche.
It will be helpful if online business owners follow the school notification. So they can start sales promotion in the holiday season.
Kid toys can be classified as puzzles, dolls, figures, instruments, building toys, play vehicles, crafts toy, etc.
EPROLO offers the following dropshipping product ideas in kid toys. You can take them as a reference.
Building Block
Colored Peg
Play Sand
9. Kitchen Tools
Kitchen is an important part of the house. People cook there and enjoy a wonderful time. Interesting kitchen tools add fun when cooking.
In 2021, there will be more and more people cook at home. The reason may be for fun or safety. So, online business owners can choose kitchen tools as their dropshipping niche.
Kitchen tools are various. The basic includes a knife, cutting board, peeler, grater, dinnerware, strainer, can opener, etc. Dropshipping store owners can add kitchen products to sell with a festival atmosphere, such as Christmas tablecloths or plates. It's advantageous for increasing sales.
EPROLO picks the following kitchen tools for dropshipping stores. You can take them as a reference.
Kitchen Scale
Container
Bag Clips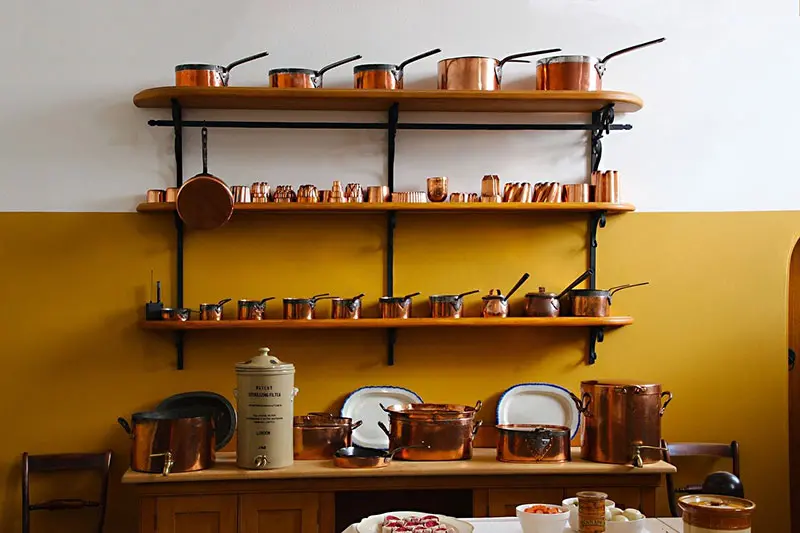 10. Home Decor Products
Make home more comfortable is a common idea. A well-decorated home can relax one's weariness and shows the owner's taste. Many people immerse themselves in decorating. As people stay at home longer, the market grows bigger. The home decor niche is marketable in 2021.
Home decoration includes painting, plant, lighting, rug, shelves, pillow, etc. After product research, youy will find they are also great gifts. Ecommerce business owners can sell during the sales season.
EPROLO offers the following home decor products for dropshipping stores. You can take them as a reference and check shipping costs online.
Picture Frame
Living Room Rug
Lighting
1. What is a dropshipping niche?
The niche can also be called niche market. It can be explained as a small market which contains products of the same kind. For example, phone accessory is a niche of electronics; and products like charger, data wire and phone case can be classified as phone accessories niche.
2. What are the standards of finding the best dropshipping niches?
What is the main concern of drop shipping storekeepers in 2021? The answer may be the most profitable dropshipping niches undoubtedly.Some ecommerce business owners perhaps have selected items and ready to sell online. However, the situation is unpredictable. Conditions of the e-commerce market may change rapidly, and the preparation will be in vain. Act according to circumstances is the key to successful online businesses, especially in good dropshipping niches.Therefore, you need to know the standards of finding the best dropshipping niches so that you can make the decision.
The current trend is a guarantee of consumer demand. That is to say, good dropshipping niches and product ideas accord with the trend is marketable. Storekeeper will get orders if he picks a good niche and products. Thus, dropshipping storekeepers should follow the latest news and think about what is the consumer need.
Appropriate Competitor Number
A competitive dropshipping niche product represents a great number of customers. However, lots of customers may not be a good thing. The difficulty of winning customers enhances in such a niche market. Thus, dropshipping storekeepers need to rethink before entering competitive top dropshipping niches. Research of competitors and products will be helpful.
A profitable dropshipping niche must be dynamic. It means that online shop owners can find innovative products in the market and attract customers. Creative products have good selling points, which help store branding, increase store visitors and ensure profit margin. Storekeepers have to expand their information channels.
3. How to find the best niche for dropshipping?
Storekeepers can use social media like Twitter, Youtube, Reddit and Facebook to follow trending topics. Those social media have set up hot topic pages. Storekeepers can easily find what people are talking about and get inspiration.
Find Best Selling Products
E-commerce websites have listed best-selling niches and product ideas. Storekeepers can use them to do market research and find target products. Moreover, subscribing to recommendation email is also a good method.
Search volume is a measurement to assess whether the niche market is hot or not. A large search volume means more potential customers. Dropshipping storekeeper can use it to see if the niche is valuable.
Here are some useful tools to check search volume:
1) Google Trends: Enter keywords and you can see the popularity, time and related topics.
2) Google Keyword Planner: It's a free tool to get keywords results.
3) SEMrush: It's a paid SEO tool to get keywords results.