Since the dropshipping business model gained popularity, young entrepreneurs have sought unique products and niches to deliver to their customers. Dropshipping candles is becoming one of the most sought-after products as candle demand rises.
With this comprehensive guide, you can also dropship candles in no time. We will discuss the best candle dropshipping suppliers and the most in-demand candles.
Is Dropshipping Candles Profitable?
Dropshipping candles is definitely profitable.
From 2023 to 2030, the worldwide candle market is predicted to increase at a compound annual growth rate of 5.7%, reaching USD 20.09 billion.
With a rising candle demand, entrepreneurs may profit by dropshipping candles from suppliers. Dropshipping allows businesses to sell candles without keeping inventory or investing in a physical store. As a result, costs are reduced, and profit margins are increased.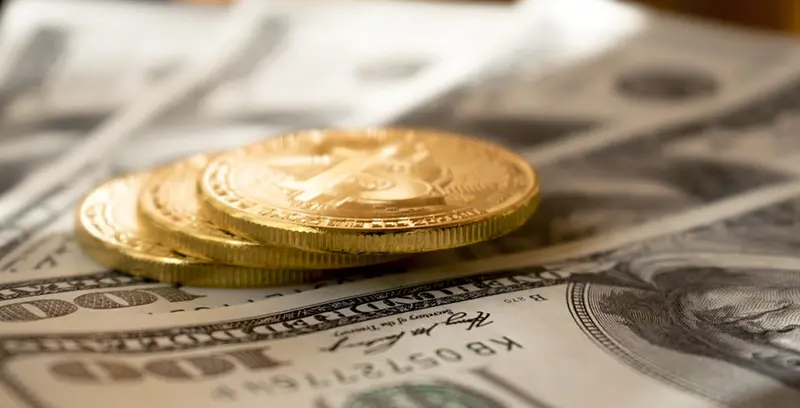 Top 15 Dropshipping Candles Suppliers USA, UK, Canada, etc.
Dropshipping candles is possible worldwide. Therefore, you'll find numerous dropshipping suppliers offering various popular candles. However, it would help if you chose a dropshipping supplier that fits your business's demands and offers reliable services.
Here are the top 15 USA, UK, and Canada dropshipping candle suppliers.
1. EPROLO
EPROLO is a reliable dropshipping marketplace that provides a wide selection of high-quality candles at reasonable costs. It offers free product sourcing assistance to help entrepreneurs in finding winning products for their company.
EPROLO provides speedy shipping and an easy-to-use interface allowing entrepreneurs to easily obtain candles for their online business. It also provides a variety of branding alternatives, such as bespoke packaging and private labeling.
2. Wax & Wick
Wax & Wick is a candle dropshipping business specializing in hand-poured soy candles manufactured with natural materials. It excels in crafting one-of-a-kind fragrances and designs, such as its well-known whiskey-inspired candles.
It provides fair pricing on its candles, and you can even request bespoke labels to personalize the candles using your unique logo or design.
3. AliExpress
As a worldwide online marketplace, AliExpress sells candles at inexpensive costs. It gives clients buyer protection and speedy delivery choices to ensure a safe and secure transaction.
4. SaleHoo
SaleHoo is a wholesale supplier directory that dropship handmade soy candles and others. It provides users access to various tools and services to help them thrive in their online company and a 60-day money-back guarantee.
5. Sunrise Wholesale Merchandise
Sunrise Wholesale Merchandise is a wholesale dropshipping provider that provides scented, pillar, and other types of candles.
It has minimal order minimums and provides members access to their online training program to help them expand their business.
6. Wholesale2b
Wholesale2b is one of the best dropshipping suppliers that sells scented, votive, and other types of candles.
It integrates with prominent eCommerce systems such as Shopify and provides members access to various tools and services to help them thrive.
7. Wholesale Central
Wholesale Central is a wholesale directory that offers soy candles, beeswax candles, and others.
Its distinguishing qualities include a database of certified suppliers, a broad product range, and an easy-to-use layout.
8. Doba
Doba is a dropshipping website that drop ship candles such as scented candles, votive candles, and more.
Its distinguishing qualities include a huge product range, automatic updates, and an easy-to-use interface.
9. Candle Builders
Candle Builders is a website that provides businesses with custom-branded private-label candles.
It is known for producing high-quality candles using organic soy wax and premium scents. It provides a variety of customizing possibilities, such as different smells, colors, and container options.
10. Seracon Candles
Seracon Candles is a company that makes handcrafted luxury candles with natural materials and exquisite fragrances.
It has a wide range of smells available, including conventional choices like lavender and vanilla and more unusual selections like lemongrass and sage. Seracon Candles also provides custom branding and private label services to businesses interested in creating branded candles.
11. National Dropshippers
National Dropshippers is a wholesale dropshipping company that sells candles such as pillar candles, votive candles, and others.
Its distinguishing characteristics include no minimum order restrictions, low pricing, and an easy-to-use interface.
12. AW Dropship
AW Dropship is a wholesale provider with a diverse product line that includes candles and other home decor products.
It collaborates with a network of manufacturers and suppliers to offer a wide range of items at reasonable costs. Candles are available from AW Dropship, including scented, pillar, and votive candles.
13. Kole Imports
Kole Imports is a wholesale dropshipping provider that provide scented, pillar, and other candles. Its distinguishing qualities include a huge product range, affordable pricing, and an easy-to-use layout.
14. Candles 4 Less
Candles 4 Less is a firm established in the United States that specializes in wholesale candles and candle supplies.
It provides various colors, scents, and sizes, including votive, pillar, tealight, taper, and floating candles. Candles 4 Less sells candle accessories, including holders, glasses, and candle-making equipment.
15. FragranceNet.com
While FragranceNet.com is most known for its scent items, it also sells a variety of dropshipped candles.
Its distinguishing characteristic is the availability of high-quality brand-name candles from companies such as Yankee Candle, Bath & Body Works, and Woodwick.
FragranceNet.com provides low prices, quick shipping, and a no-hassle return policy.
7 Best Candles to Dropship
Here are the seven best candles to dropship due to their demand.
1. Soy Candles
Natural soy wax makes soy candles a renewable resource that burns cleanly and gently. They are popular among customers who desire non-toxic and eco-friendly candles. Soy candles also burn longer than typical paraffin wax candles.
2. Beeswax Candless
Beeswax candles are manufactured from the natural wax that honey bees make. They have a naturally pleasant smell and burn slowly, making them ideal for aromatherapy and meditation. Beeswax candles are also hypoallergenic and can aid air purification by emitting negative ions.
3. Handcrafted Candles
Handcrafted candles are distinctive and popular among people who value artisanal craftsmanship and seek something different from mass-produced candles. Handcrafted candles are available in a variety of materials and shapes, and sizes.
4. Aromatherapy candles
Aromatherapy candles are fragranced with essential oils that are said to have medicinal properties. Lavender essential oil, for example, can assist in inducing relaxation and sleep. In contrast, peppermint essential oil can help decrease tension and enhance attention.
Aromatherapy candles are popular among customers who seek to create a relaxing and pleasant home environment.
5. Scented candles
Scented candles are available in various scents, ranging from flowery and fruity to woodsy and spicy. They are popular with customers who wish to create a certain house ambiance or vibe. Scented candles can be created from many materials, such as soy wax, beeswax, and paraffin wax.
6. Decorative Candles
Decorative candles are available in various forms and sizes and lend style and flare to any environment. They may be created of various materials and molded like flowers, animals, or even household things. Consumers who wish to add a distinctive and amusing aspect to their home design, like decorative candles.
7. Luxury Candles
Luxury candles are usually composed of high-quality materials and in sophisticated and stylish packaging. They are frequently more expensive than other candles and are popular among consumers who wish to treat themselves to a little luxury or offer a particular gift.
How to Dropship Candles?
Dropshipping candles in today's market isn't tough. You only need a reliable dropshipping supplier offering excellent shipping services and unique products. EPROLO is one of the leading dropshipping suppliers today for candles.
Here's how you can dropship candles with EPROLO in a few easy steps:
1. Establish an EPROLO account: The first step in starting dropshipping candles with EPROLO is registering an account on their website. You must enter basic information such as your name, email address, and password.
2. Import candle items into your online store: EPROLO's integration capabilities allow you to transfer product information, photos, and price into your online store. Choose the candles you want to sell and import them by one click!
3. Set up shipping and payment choices:To ensure a flawless dropshipping operation, you must configure your online store's shipping and payment options. EPROLO offers a variety of delivery choices, including ePacket and USPS, as well as payment platforms such as PayPal and Stripe.
4. Advertise your online store and sell candles: After your EPROLO internet business is up and running, you must promote it to attract potential clients. You may drive visitors to your shop and enhance sales using social media, email marketing, and other digital marketing strategies.
5. EPROLO delivers the candles directly to your consumers: EPROLO handles the shipment and delivery of the candles straight to your customers, removing the need for you to manage inventory.